Updates in 2022: Australia will re-open borders to fully vaccinated travellers including international students starting from 21 February 2022. The announcement came after a 2-year country-wide lockdown to generally exclude foreign visitors from countries - including China, the largest source of international visitors - from entering Australia.

A guess where the first international visitor will be travelling from? You bet it's China.
Chinese students make up the largest percentage of international students in Australia across education institutions.

In light of the recent outbreak of Coronavirus - more and more education institutions have been forced to face and urgently respond to the reality that Chinese students and faculty are no longer on campuses or visiting in person - but online.
With students and faculty in different time zones, closed campuses, and no certainty about an end date in sight - online web performance for educational institutions is no longer a good-to-have, but a necessity.

Higher education enrolments, overseas (os) students, state and territory, top ten nationalities, 2018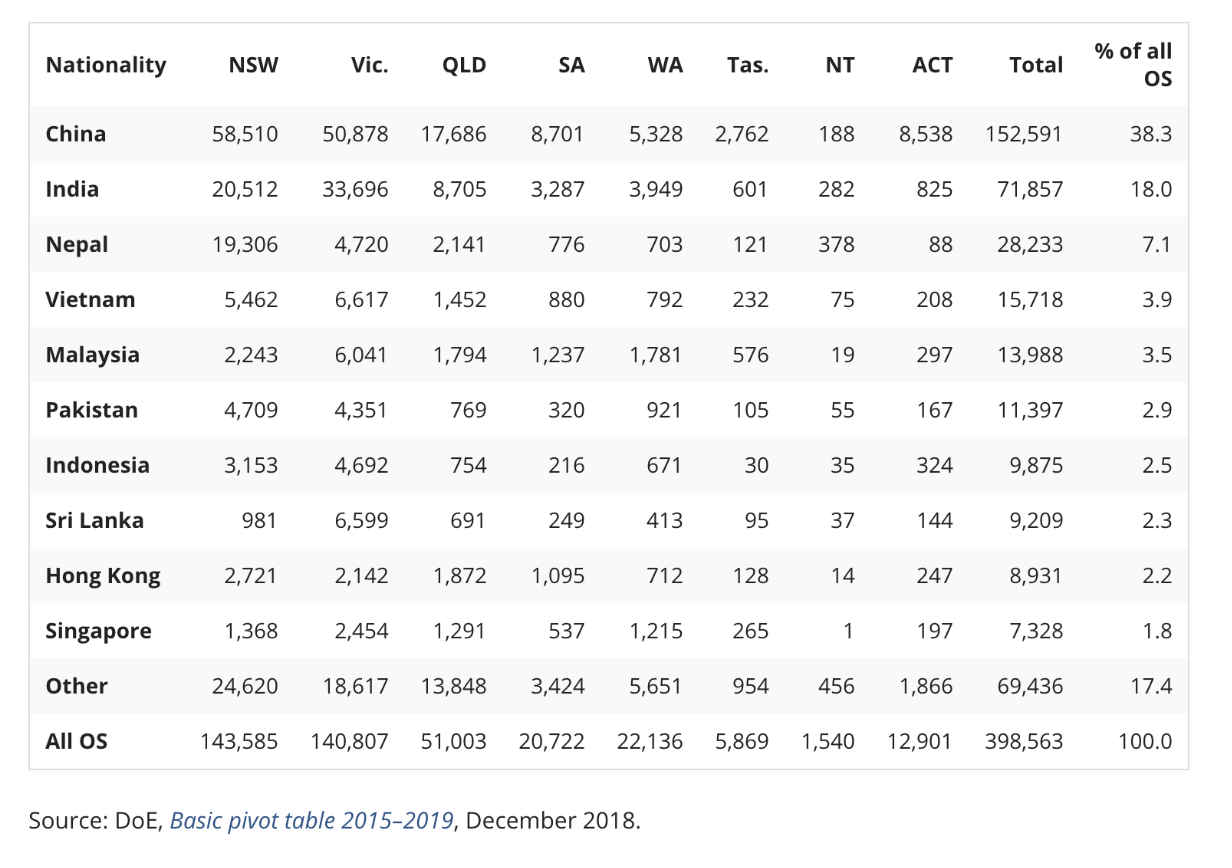 Higher education will be more interconnected, and I don't just meaning flying people around and putting them in concrete towers," he said. "Online learning is the big winner from this – across all education levels; so proving quality now is at centre stage." - Professor Hamish Coates, a professor at TsingHua University's Institute of Education
As the ability to optimise web performance and support Chinese students digitally is urgently defining an institution's ability to support existing and potential students for years to come we thought to share one question we've been asked a lot recently -
How exactly are Australian Universities' websites
currently performing in China and what are some ways they can proactively and positively respond to recent events?
In this article we'll -

Describe the primary digital properties and assets common to Universities
Provide a framework to analyse the performance of these digital "assets" with real-life examples
Give actionable suggestions to proactively optimise these assets to benefit students, partners, and faculty alike in China
---
While each Australian University varies in the degree in which they invest in digital, there are various digital 'touch points' found across most. The primary digital assets for Australian Universities we will cover today are -
The Website
Member Portals - including those for student, faculty, and research.
Analysing the University's website

The Website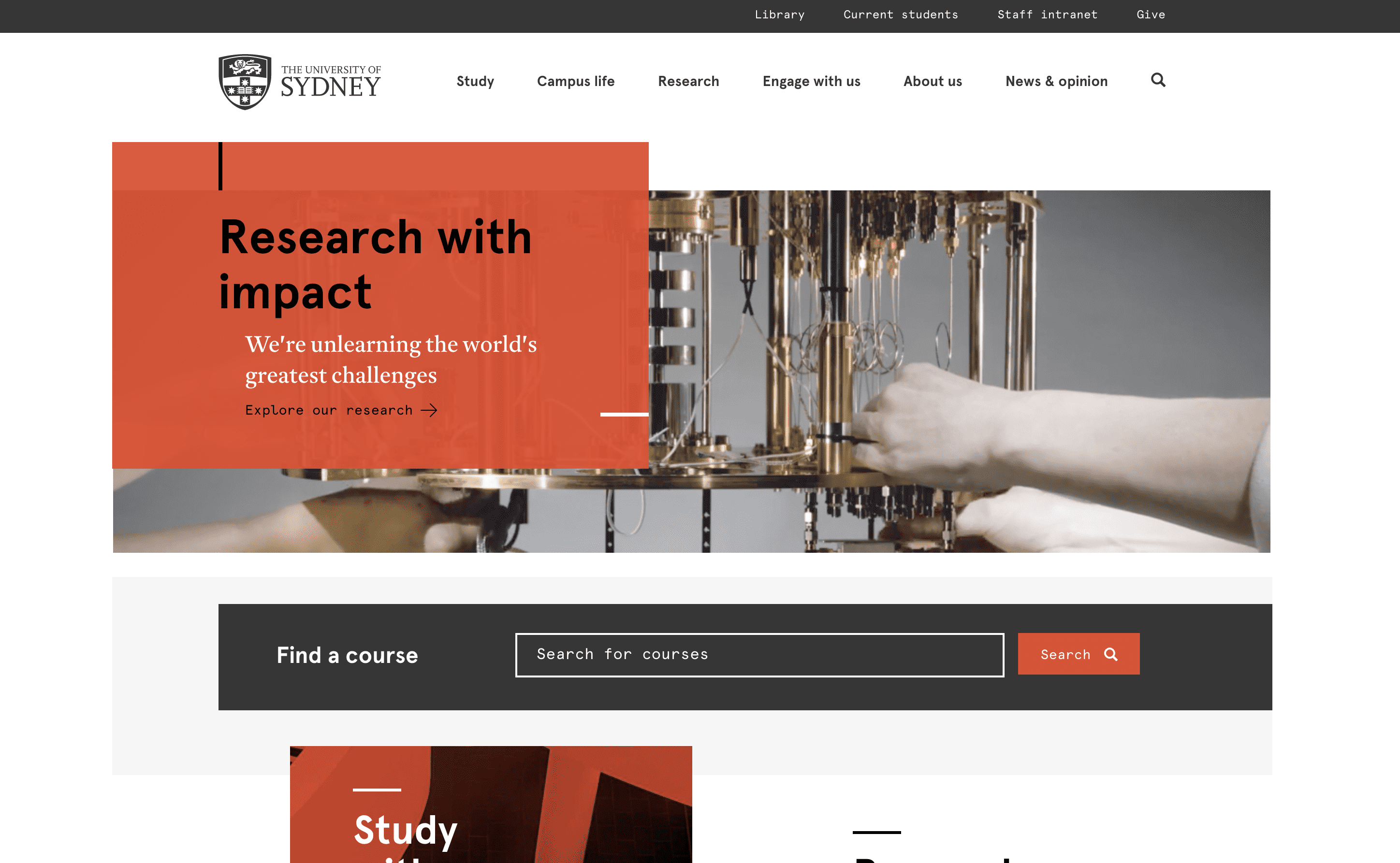 The website is the foundational digital asset for universities.
Marketing channels - be them localised WeChat, Weibo, or Baidu Ads - all lead back to the website. Member portals, courses, and other 'closed' parts for existing international students, faculty and education partners often also start at the website - even if they eventually redirect elsewhere.


Who does the website speed impact most?
As result, website performance is just as critical for outreach to perspectives, as they are for engaging and supporting existing students and faculty.
Let's take a look through a China Visual Speed Test for the University of Sydney's website home page below.
How do university sites generally perform in China?

For context, most Australian university sites load relatively well outside of China.
However, like most websites in China, they perform painstakingly poorly onshore.

Not only are most

Australian University sites slow in China

,

taking upwards of 35s+ to load,

but more importantly,

missing a number of on-page resources.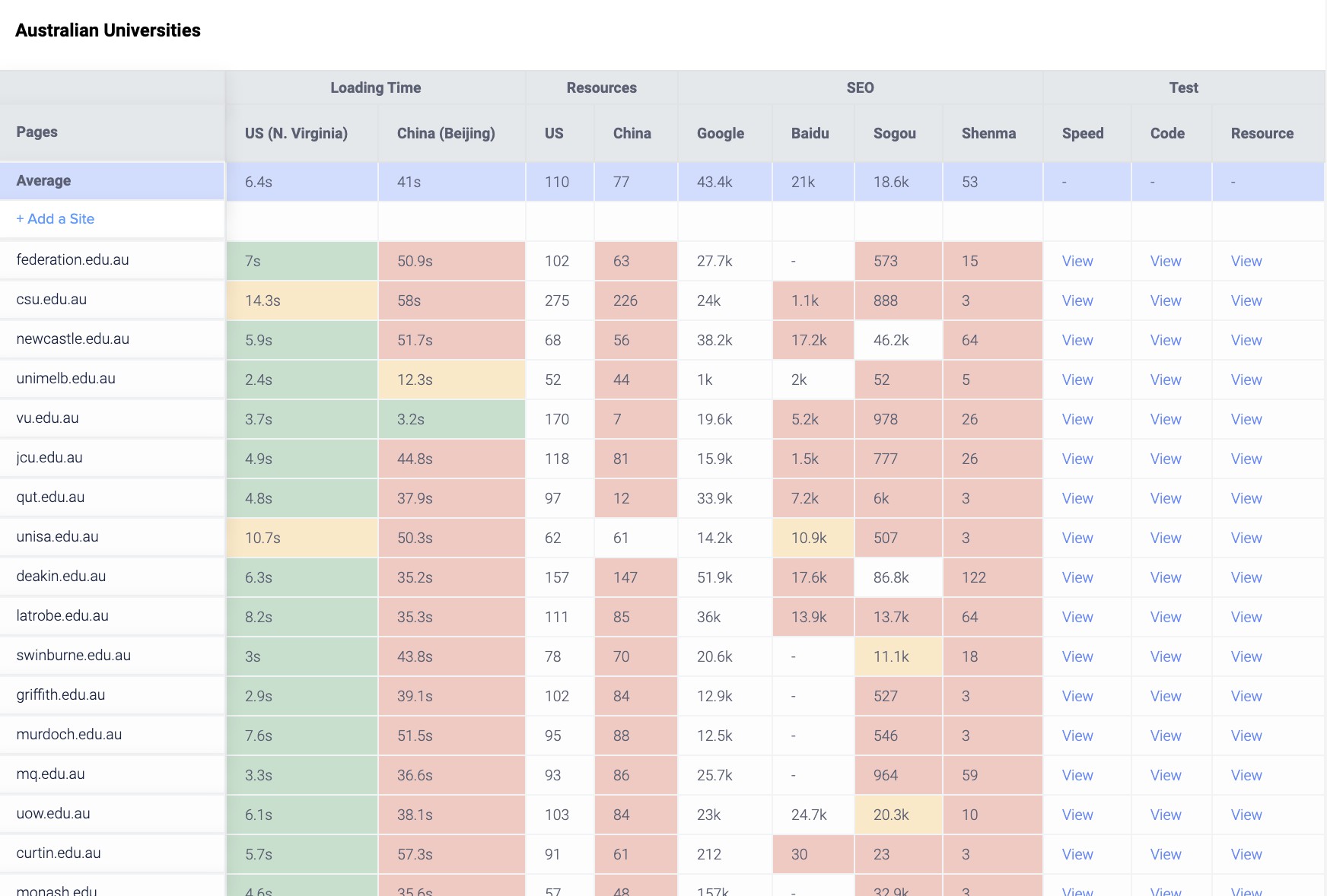 Test your university site in China
This loading and resource delivery behaviour is not unique to this site or Australian universities. In fact, over 90% of foreign websites have some performance issues in China - simply because most sites don't have the suitable infrastructure or compatibility required for the unique Chinese internet.

Especially in a time where internet speeds have been impacted by the Coronavirus, the negative impact of a slow performing site is simply amplified further.
---
Understanding your Web Performance Results
The "Eye" Test

The first way to access a site is how it 'visually' loads for visitors inside vs. outside of China.
This will provide a good context to understand the resources later and the sequence (and speed) at which they load.
Using the sydney.edu.au site as an example, you can see that the site only begins to load at about 12.8s and fails to load the images or texts fully on the offset.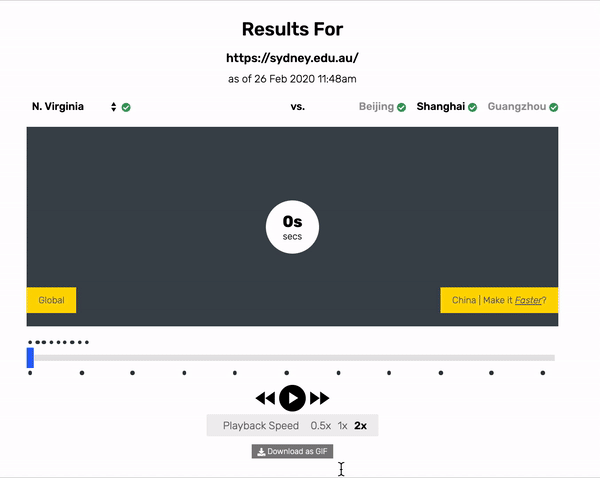 Reading through Key Performance Metrics

While loading times are a good general indication of webpage performance, the best way to understand how the page loads and key barriers to performance requires looking into the resources.
As you can see through this chart, not only does the site load 'generally' in over 46s+, but are not able to consistently deliver the resources.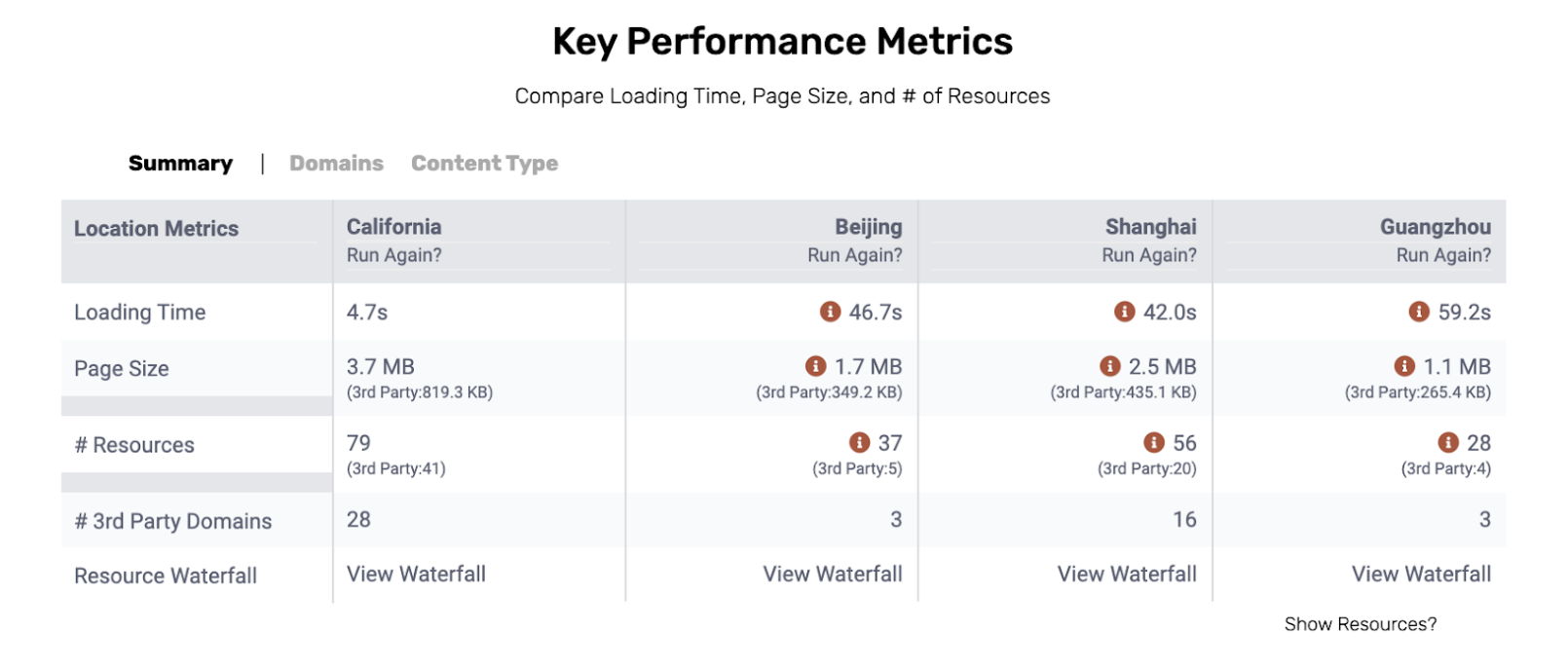 Analysing your primary & third-party resources
Blocked Resources
Like all websites, university sites consist of a number of resources. These resources range from more visible components of a site (e.g. images and videos) to less obvious APIs, trackers and inline scripts.
Clicking into the 'Domains' part of the Key Performance Metrics table, we can see that some resources do not load at all in China - including Vimeo, Facebook, Google APIs, Twitter and a number more.
The browser in China will still attempt to retrieve these blocked resources a repeated number of times, before progressing to load the others.
As a result, the page not only is unable to show some key content (e.g. Video), but also prevents the rest of the resources from loading smoothly.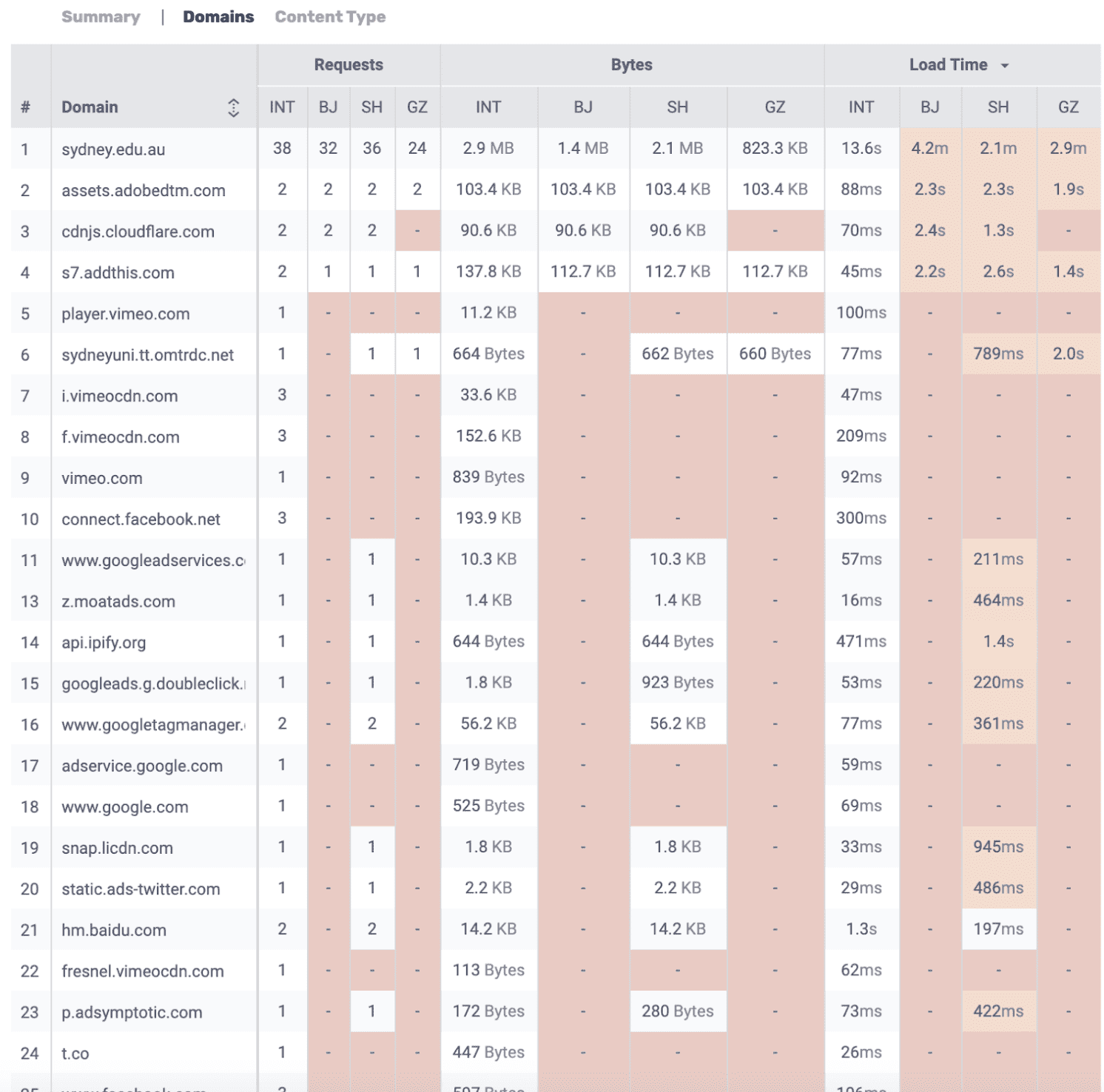 Slow Resources

Some of this page's resources are purely delivering slowly in China because the domains serving those resources are simply not optimised with the right Infrastructure for onshore delivery.
As you can see under 'Content Type', while image assets are not blocked on this site - instead of taking 5.6s to load, these files can collectively take up to 2 minutes to load in China depending on the city.


Reviewing your Infrastructure

Separate from blocked and slow resources, the second-most important factor when it comes to University site performance is the site's infrastructure.
Hosting
The Sydney University site is currently hosted in Australia.
There is the factor of physical distance that contributes to the time required to call and retrieve resources for the site. This is true of both primary resources - resources hosted on the domain itself, or third-party resources that contribute to your site's content.
CDN
Even if a site is using a CDN - which doesn't appear to be the case for sydney.edu.au - often, universities may elect to use a leading CDN provider that works incredibly well outside of China, but not as well as others in China.
What is the combined impact of a resource issues and a non-China optimised infrastructure?
A university site that works well outside of China but doesn't load fast, and or fully in China.

At a time when fast, accessible information is most critical for students and faculty, the infrastructure for most sites are least prepared for it. This is to no fault of developers but rather because the Chinese internet is simply unlike any other internet ecosystem.
Is this true even for a 'simple' text page? Yes.
Even a simple text page can encounter similar issues for the same reasons listed above. Take the example of the University of Newcastle Australia's alert page, localised in Simplified Chinese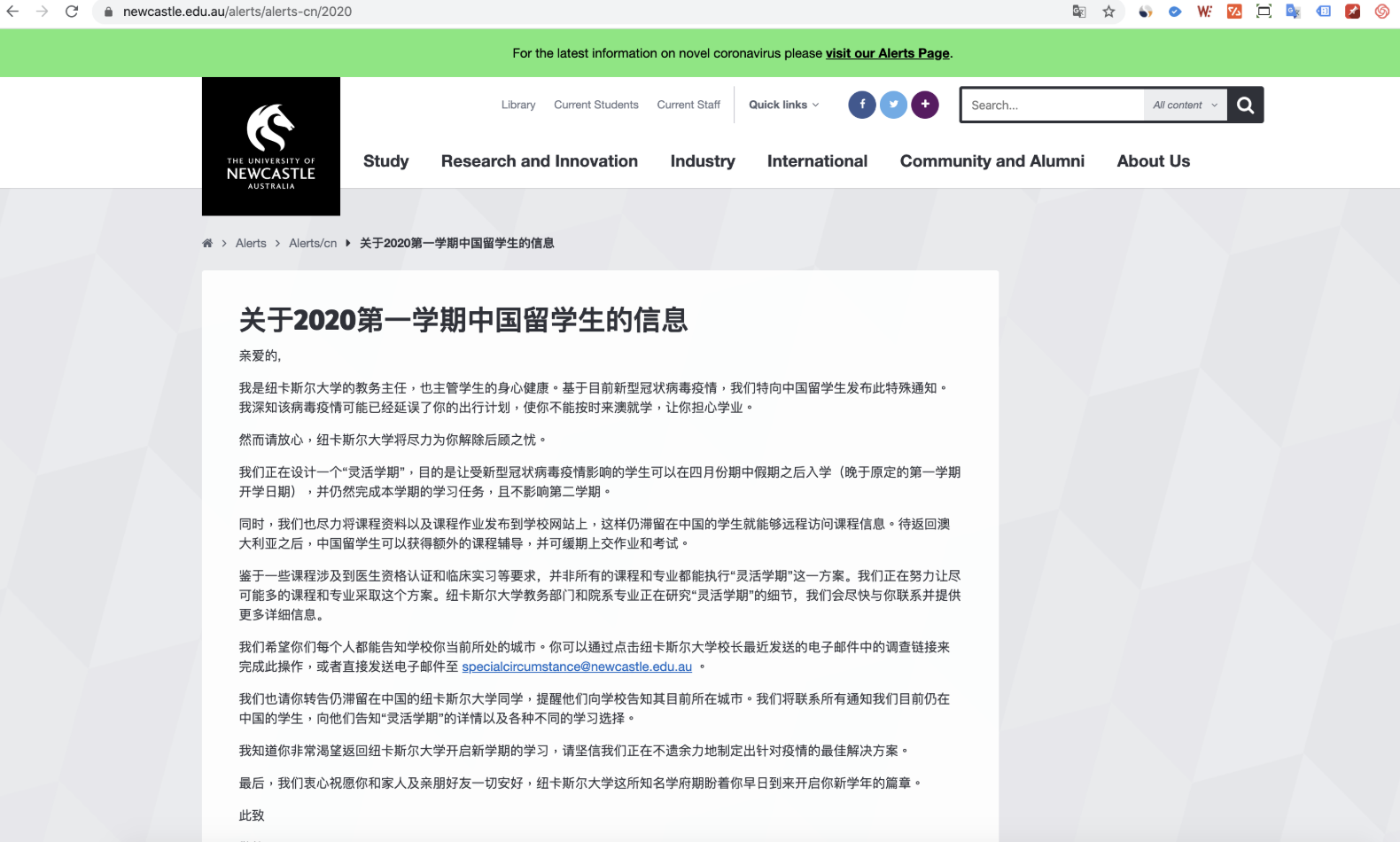 While the final trailing resources that contribute to the final 46s+ loading time are not visually critical components, the page itself still takes ~12 seconds to load, almost 3x the time it takes to load outside of China.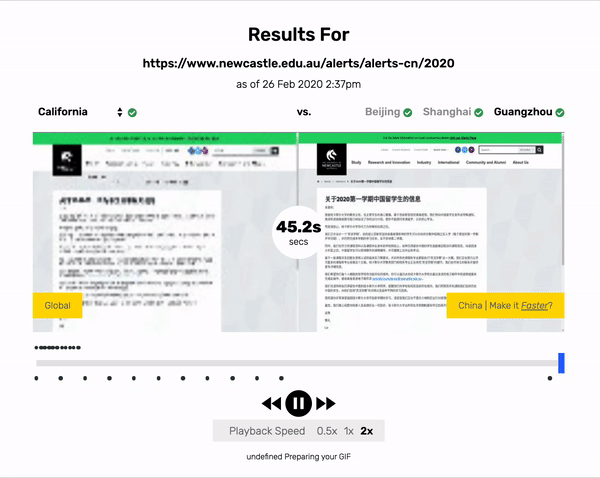 While the final trailing resources that contribute to the final 46s+ loading time are not visually critical components, the page itself still takes ~12 seconds to load, almost 3x the time it takes to load outside of China.

2. University Member Portals

The second digital asset type we'll look at are University member portals serving existing student, faculty, and partners of the universities.
Often times, these portals are found on subdomains or entirely different sites. Take the examples below.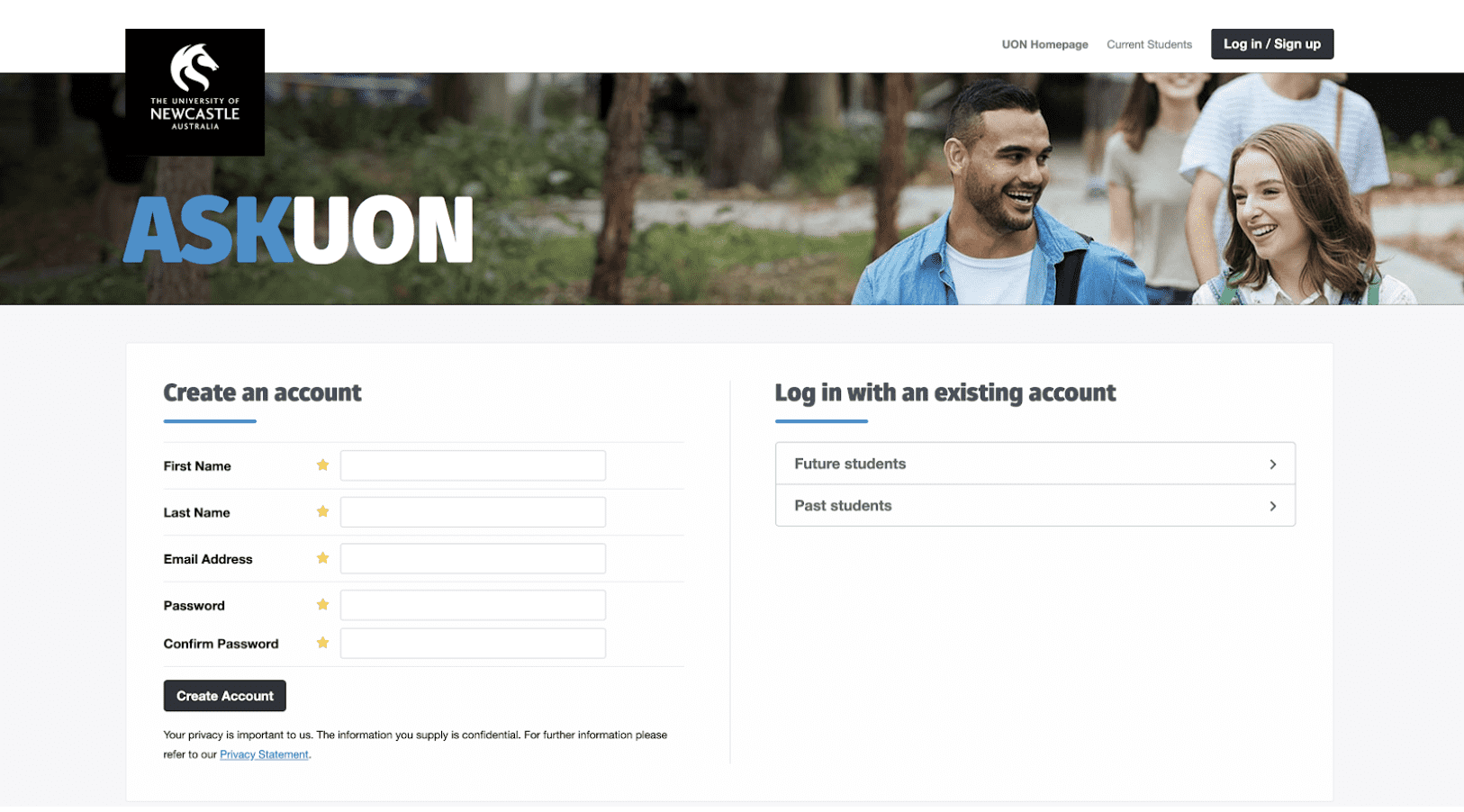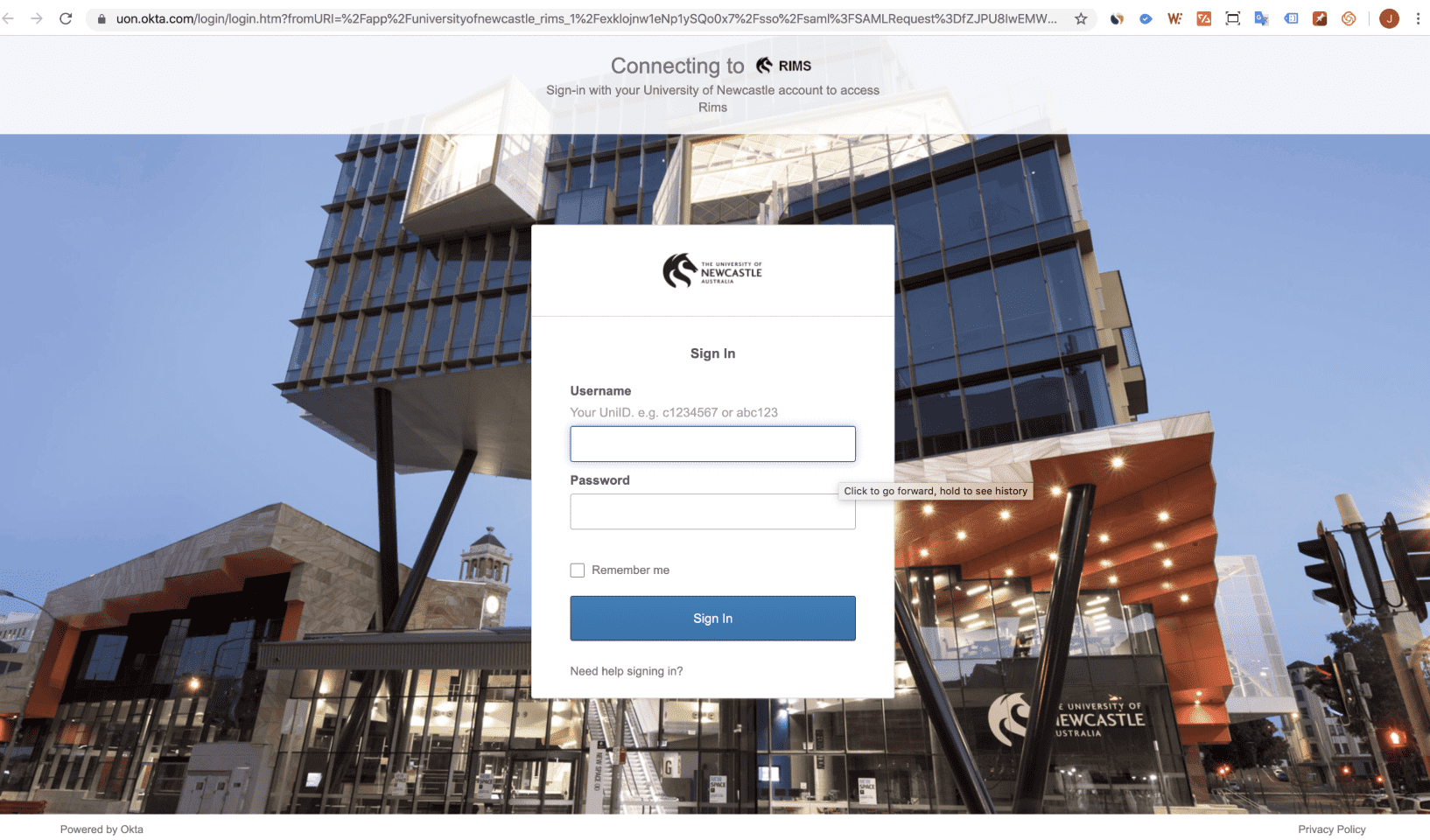 Note how even a simple login page can take upwards of 5s to load in China.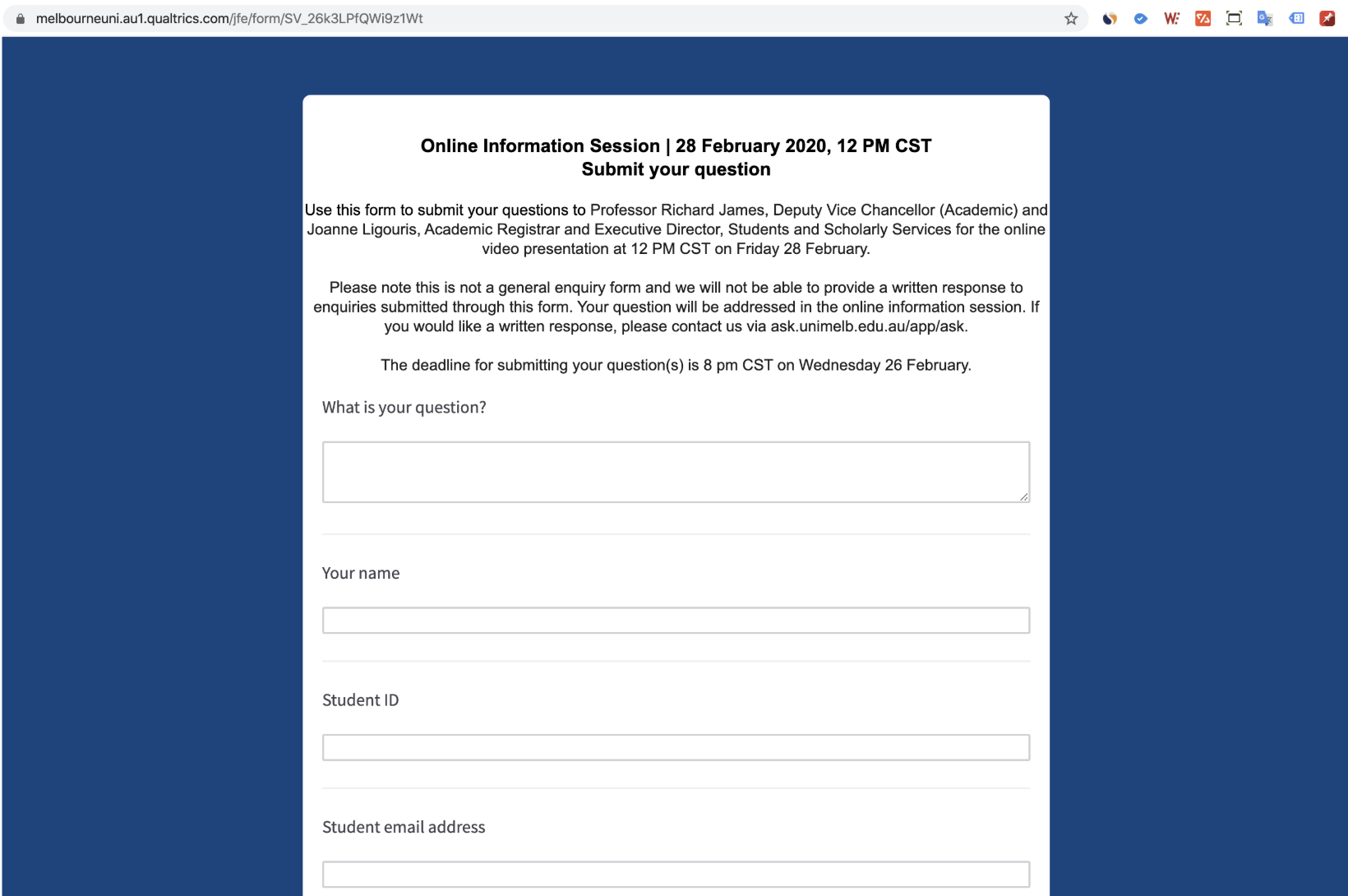 Key Considerations & Suggestions for Portals

List out every site (associated with your primary website)
Because most of these websites are found on other domains - even if they link back to the original site - review all of the various domains that support your student, faculty, and research community. Chances are there are many.
2. Test every possible touchpoint
Test your portal pages and how each of these various sites perform in China.
3. Review content pages for each portal
Is information dynamically pulled from a number of APIs? Are there a lot of third-party domains powering the content inside these portals? Reach out to your providers to see if they have any solutions or reach out for engineering expertise from the Chinafy team.
TLDR;

Australian University websites as well as student, faculty, and research portals are all critical digital assets that can either positively support cross-border education or inhibit the Australian university education ecosystem now and for years to come.
How to optimise your website for China, fast.
You can choose to create a website, host your site in China, get an ICP license and manually review each pages' resources to ensure compatibility - or use a mostly automated solution like Chinafy which generates a China-optimised version of your existing site.
The first option can take anywhere from 2-4 years, and the latter about 1-2 weeks.