If you've never been to China or have little knowledge of its current affairs, there's one thing for certain: they want things fast. Whether it's trains that run at 400kmh (250mph), the exponential rate of digital penetration, or even just accelerating electric buses on major city highways - the world's soon-to-be largest economy has a savvy penchant for change and speed.

In such an environment, the average Chinese consumer has become accustomed to a higher standard of convenience. With just your phone, you can order food to your home within 30 minutes on Meituan, buy socks on Taobao with them arriving on the same day, book a taxi anywhere having it arrive within 4 minutes on DiDi, and then pay for it all with tap of a few buttons.
The daily lifecycle of your average Chinese consumer involves minimal waiting time. To this end, businesses who fail to understand the importance of speed will die a quick death.
How to Reach a Chinese Audience: Start with a Website

If your company isn't ready to open an office in China, that's okay. Opening physical offices with a flashy view of Shanghai's Pudong district isn't necessarily the winning scorecard to China. Instead, if you do want to scale your Chinese business in a cost-effective and time-sensitive manner, your best bet is to reach them online. By the end of 2019, China is estimated to be the world's largest E-Commerce market. Connecting to your customers online starts with building a China-compatible web presence.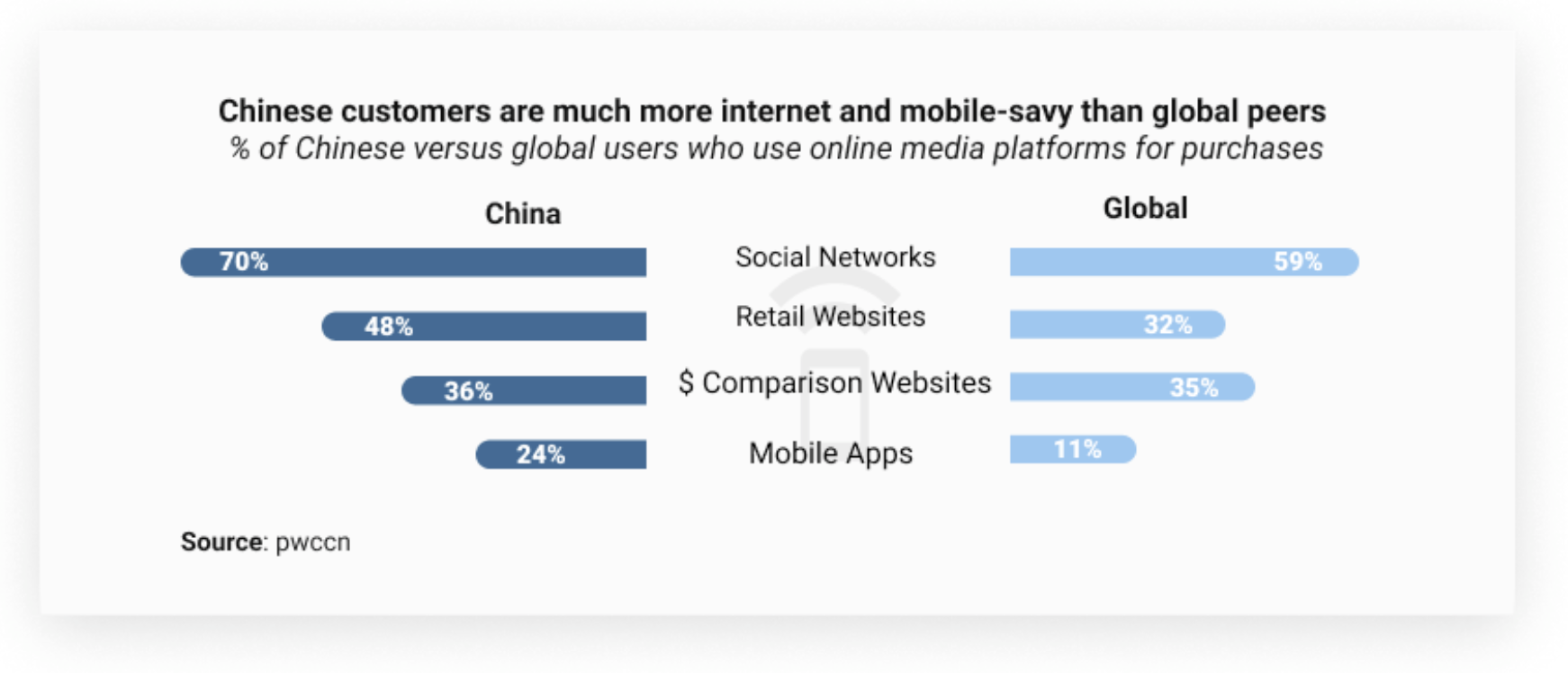 Initially, this might just sound like translating your site into Chinese and tailoring it to fit certain cultural nuances. However, any early attempts to drive online traffic from China will quickly prove this wrong.

After spending thousands on a digital agency that promises instant organic traffic, many businesses find themselves finger-tallying site visits or waiting weeks until that viral miracle happens. This might not be because your product doesn't suitChinese customer tastes, but because of a far simpler reason: your site simply takes too long to load, and your customers aren't willing to wait for it.
How Sloooooowwww Can You Go

95% of all western websites take more than 5 seconds to load in China, and in fact, most take over 30 seconds! Given that 53% of users leave a site within 3 seconds(internal linking: generic speed), it doesn't take one too long to realize where the bottleneck is. Can you imagine waiting 5 seconds for a single page? Go ahead - count now…. Yeah - my point exactly.

Long loading times don't happen because too many visitors are trying to enter the site, a commonly purported reason by 3rd party agencies. Instead, long loading times happen in China because of your website's incompatibility to China's unique internet environment.
China's internet can be categorized by two distinct traits that cause slow-loading times for foreign websites: (i) the Great Fire Wall (GFW) and (ii) infrastructure limitations.
The GFW scans any content and resources on the Chinese web for any that are deemed inappropriate or incompatible and restricts them accordingly. In the same way that your company might block personal email sites, pornographic, or other blacklisted sites, China's Firewall does the same for the country. This doesn't just include inappropriate keywords but also components from platforms that are blocked by GFW such as Google, Facebook, Youtube, Twitter. Any such components associated with these platforms such as APIs, tag managers, and fonts are also blocked and can slow down your site.
Skip out on internet congestion in China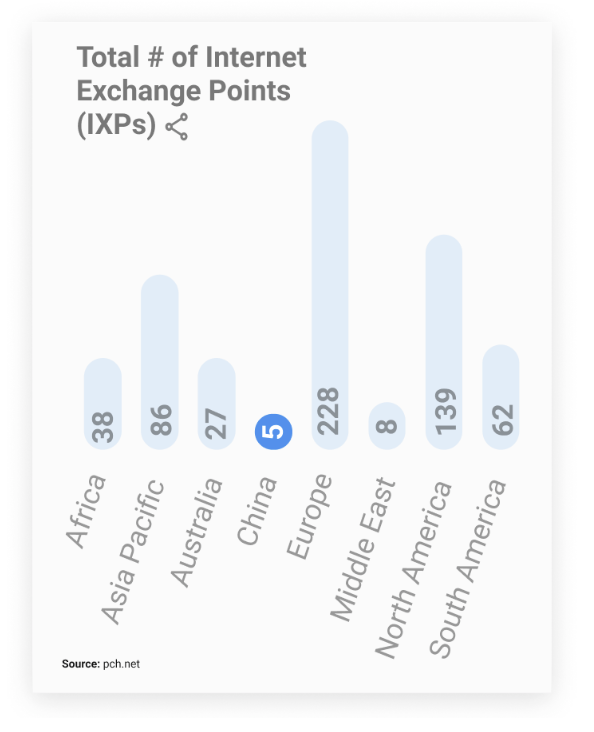 To not get bogged down in the jargon behind China's internet infrastructure, let's use an analogy of traffic police. Just as traffic police have to cooperate with each other in order to facilitate the flow of traffic and pedestrians through exchanging signals, Internet Service Providers (ISPs) interconnect to facilitate the exchange of data between internet networks. This process is called peering.

With the presence of only a few state-owned internet service providers (ISPs), data traffic at interconnect points become highly congested. Such limited peering capacity is what results in slow-loading sites beyond the GFW. To add to that, Chinese ISPs place a higher order of priority on domestic network peering and in fact charge larger fees for foreign network peering.
Just as fighting against real-world traffic may seem irritating, circumventing congestion in cyberspace can be equally frustrating - mostly because the steps that one can take are not so straightforward.
What You Can Do

There are generally three parts to speeding up your website in China: (i) using a China CDN (ii) replacing onsite resources (iii) fixing resource issues

Content Delivery Networks (CDNs) are like road shortcuts you always hoped for in traffic: they divert traffic through creating new paths for traffic to travel from. CDNs do this through caching a site's data at physically near network servers.The problem is, many global CDNs are rather slow in China - too slow for your site.
Knowing that content and components from platforms such as Google, Facebook and Youtube are banned, replacing these with China-equivalent resources such as those on Baidu, WeChat and Youku, will significantly quicken your site.
Making your site compatible in China also means making it compatible with China's largest search engine, Baidu. While Baidu has significantly improved their crawling over the years, they still face difficulty in crawling dynamic content like Javascript or AJAX. The use of AJAX and Javascript may cause friction points in loading and slow downloading times.
Why You Can't Do It Alone

Establishing a CDN, replacing resources, adjusting inline scripts, and modifying pages for SEO is an incredibly complicated task. While talented engineers can address a number of these steps, this all falls apart when 'some idiot' adds a Youtube video, or when you start creating more content. Unfortunately, one-off solutions aren't permanent solutions.With marketing, website designers and developers, or generally 'many stakeholders' constantly adjusting various parts of your site, having to repeat all the above processes is time-consuming, expensive, and now that we exist, thoroughly unnecessary.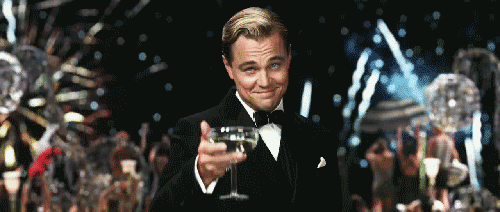 Bolt on a China-optimized site onto your ow
n
To fix this problem and have your site performing flawlessly, we've built Chinafy. Chinafy is a simple, web management platform that automates the above processes to ensure that your site employs the necessary best practices to make your site China-compatible. Think of it like bolting on a China-optimized site onto your own.

Chinafy continually adapts your site to operate optimally within a Chinese framework without any impact on your global site. Whether you're adding Youtube videos, Google Maps, Google Fonts, or any of the other hundreds of incompatible resources - go grab a coffee, and rest easy, knowing your site loads as fast as Tesla's new Roaster does 0-60 (well - not quite 'that' fast!).