When talking about performance the focus is generally on Speed - and this is true, to a large extent. In China, however, the focus should be on Compatibility.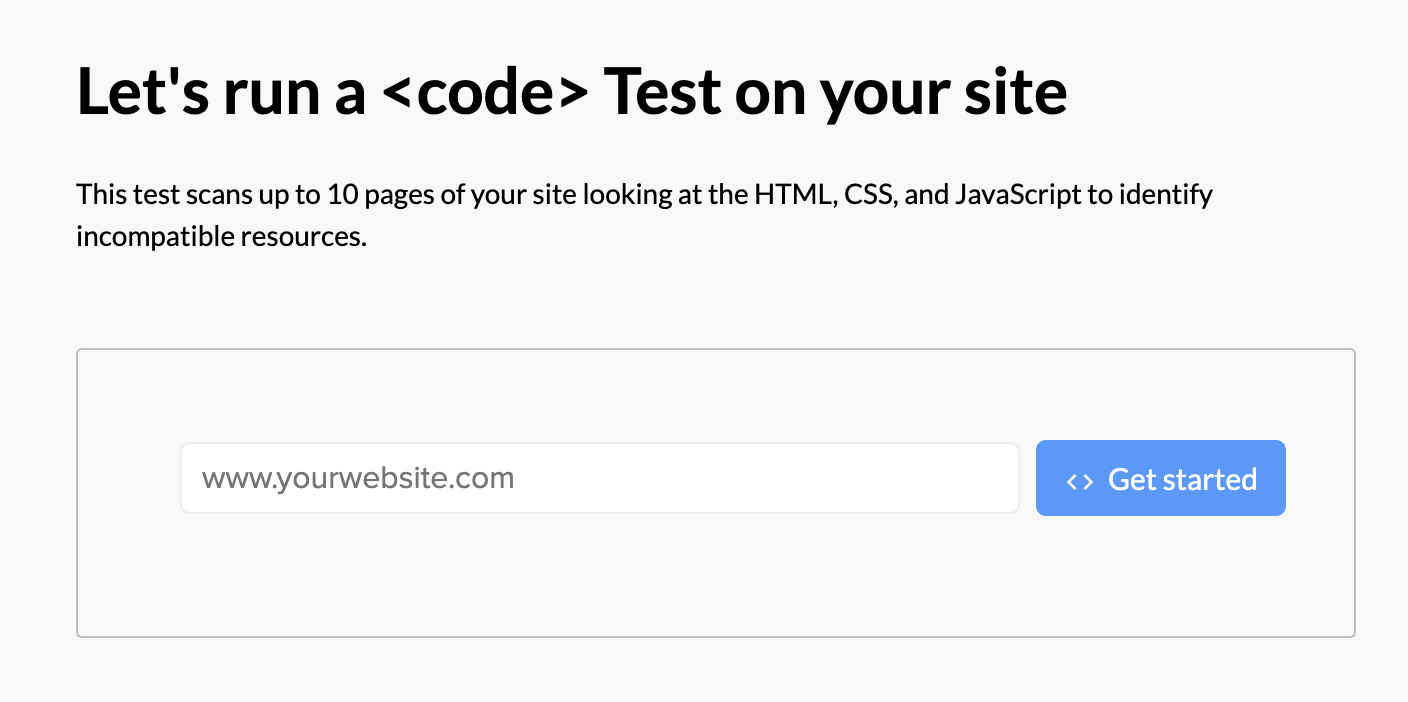 A web page consists of dozens, if not hundreds of components called 'Resources'. In most cases, these resources might be images, for example: mycat.jpg , or it may be a Map for example: maps.googleapis.com, or a snippet of code called Javascript that might be used to load an image carousel for example.
We define Compatibility broadly as a Resource being able to load in China. For example, when a webpage has a Google Map, or Youtube Video, these components are unavailable in China. It does not account for cases where a Resource is able to load, but just loads slowly.
We define Deliverability as the percentage of resources that load in China. If a page has 100 resources and 17 don't load, then we'd say it's 87% deliverable.
Our Code Test
Chinafy makes pages more compatible by replacing, modifying, or removing incompatible resources (i.e. in situations where no other available options exist). We identify these issues by scanning every page on a site for hundreds of possible resources which may be coded, or implemented, in just as many ways.
When sites are Chinafied we run a full scan, scanning the entire site - but this could take hours (or days). The Code Test provides a more abbreviated result - identifying some of the broader issues that can be found on the first 10 pages it finds.
Scan Methodology
We scan two 'Levels' of the page, the more basic HTML & CSS, and the more complex Javascript (JS). To evaluate the HTML & CSS, we simply read the HTML, and CSS files provided directly on the page. To evaluate the JS, we need to fully load, and render a page as it's fully intended. As pages get increasingly complex, we find more and more incompatible resources residing indirectly within inline scripts, within JS, or even a few degrees removed where one JS file loads another, which loads another, which loads incompatible resources.

Risk Level
This metric determines how important it is to fix or remediate the resource:
• High: Not Available in China
• Medium: Rarely Available
• Low: Usually, but not always available
Instances
This simply highlights how many times a resource was found across the 10 pages. A higher number indicates that the resource is on multiple pages, that it exists multiple times on the same page, or both.
Initiator
This identifies what file, or snippet of code, triggered the incompatible resource to load.
Limited Connections
When pages are rendered, they rely on a number of technologies like HTTP to communicate how files should be loaded. Files may be loaded in parallel or asynchronously, or sequentially. The HTTP 1.1 protocol, for example, states that browsers shouldn't maintain more than two connections (i.e. be downloading more than 2 files) with any server or proxy - modern browsers however, handle about 6 on average (or up to 13 with IE11).
For this reason, it's essential that incompatible resources are addressed. In practice, whether resources are designed to load sequentially, asynchronously, be blocking, or non-blocking, time-and-time again we find that pages load slowly, simply because they're stuck trying to retrieve incompatible resources. So while incompatibility doesn't directly affect page loading speed, consider that a number of connections or threads are tied up, and that it has a much larger effect than theoretically intended.
Identifying, remediating, and tuning a site for performance is a complex, and time-consuming undertaking no matter your technical competency or background. The nature of sites change from day-to-day, and one must be vigilant to stay on top of how a site's composure impacts performance. It takes a number of engineers, countless hours of research, and in most cases, unending discussions with the marketing divisions on what type of content they should use now, and in the future. Marketers don't like restrictions.
Save time, money, and alleviate that headache by adding Chinafy to your site. Chinafy helps hundreds of websites thrive in China. Know you're getting the best possible enterprise-grade performance, instantly.
Sign up here