In this article, we'll highlight -

i) What is Shopify Plus
ii) How does Shopify Plus differ from Shopify
ii) Top 5 Considerations to prepare your Shopify Plus site for China


What is Shopify Plus and how does it differ from Shopify?
Both Shopify and or Shopify Plus sites have the 'basics' of what it takes to start an online store including i) multi-currency options ii) themes.
Having said that - Shopify Plus is Shopify's answer for merchants wanting to obtain even greater customisability over their stores and sell in high volumes globally. Here are some key differences -
Support: Superior support for Shopify Plus with prioritised access to an expert consultant 24/7.
Customizability: Shopify Plus users can customise a lot more on their stores (e.g. checkout pages) and related custom pricing models via Scripts.
Multi-Language Options: 5 Languages for Shopify, and up to 20 languages on Shopify Plus
Pricing: Plans in 2021 for Shopify start at US$29 and range up to US$299/mo. Shopify Plus on the other hand starts at US$2000.
Themes: More theme options for Shopify Plus (as would make sense!)
Bandwidth: Unlimited bandwidth for Shopify plus users and up to 200TB of storage.
How should I prepare my Shopify Plus storefront for visitors in China?
Set-up a China-friendly Payment Gateway
China's most popular payment platforms are Alipay and WeChat. Alipay - another one of Chinafy's all-star partners - has made it easier than ever for Shopify merchants to integrate Alipay payment options onto their store.
Make sure you won't lose potential revenue simply because there isn't an easy way for your customers to pay.
More on how to integrate Alipay on Shopify here.
2. Add Simplified Chinese to your site as a language option
This may go without saying but, localise your website content into Simplified Chinese.
Even if your customers can read English and or your store's other languages, by putting effort into localising content on your site - you also indicate to your customers that you understand and care about the market that they're coming from.
Need help translating your site?
Get connected to our Chinese translation partners.

3. Optimise your Shopify Plus site.
It's widely known that like 90% of websites out there, Shopify store sites work great outside of China but encounter a wide range of speed, compatibility, and deliverability issues in China.
Shopify sites load 9.7x slower in China than they do elsewhere with an average loading speed of 36.8 seconds vs. 3.8 from the United States.
Shopify Plus sites encounter the same issues, which is why Chinafy works closely with merchants to accelerate both their desktop and mobile experiences in China from 20+ seconds to 5 seconds or under on average.
More importantly, Chinafy helps to address the fundamental functionality of sites that are otherwise impacted by poor performance in China so that sites don't just load fast, but work. If you're curious about whether Shopify works in China and how Chinafy works with Shopify sites, check out that linked article.
So, once your site is ready make sure you optimise your site with Chinafy so that the site itself (and its plugins!) work.


4. Start with a website, but don't end there.
Yes, it's important to have a website and yes, it is incredibly important to make sure strong foundations are set with Chinafy so that the site -
Indexes well across search engines
Visitors can have a fast and full experience of your store.
Maintains brand integrity with a globally consistent brand presence
That said, make sure you don't end your efforts there.
China is an incredibly competitive market. Just as you wouldn't build a website and all of a sudden expect visitors to flood it with traffic outside of China, you shouldn't expect that having a website is enough to drive China visitors to your site.
No matter how great your brand or product is, it's important to strategize both your short-term and long-term marketing strategy to increase awareness of and engagement with our product across multiple search and social media channels


5. Grow with Paid & Social Media Marketing Channels
Search and social media both exist inside and outside of China, but the companies dominating those channels completely differ. After you've localised, optimised, and launched your Shopify plus store - consider
Driving traffic to your site with paid ads on Baidu, Sogou and more.
Launching a WeChat Official Account or WeChat Mini Program
Engaging with local KOLs to drive new customers to your brand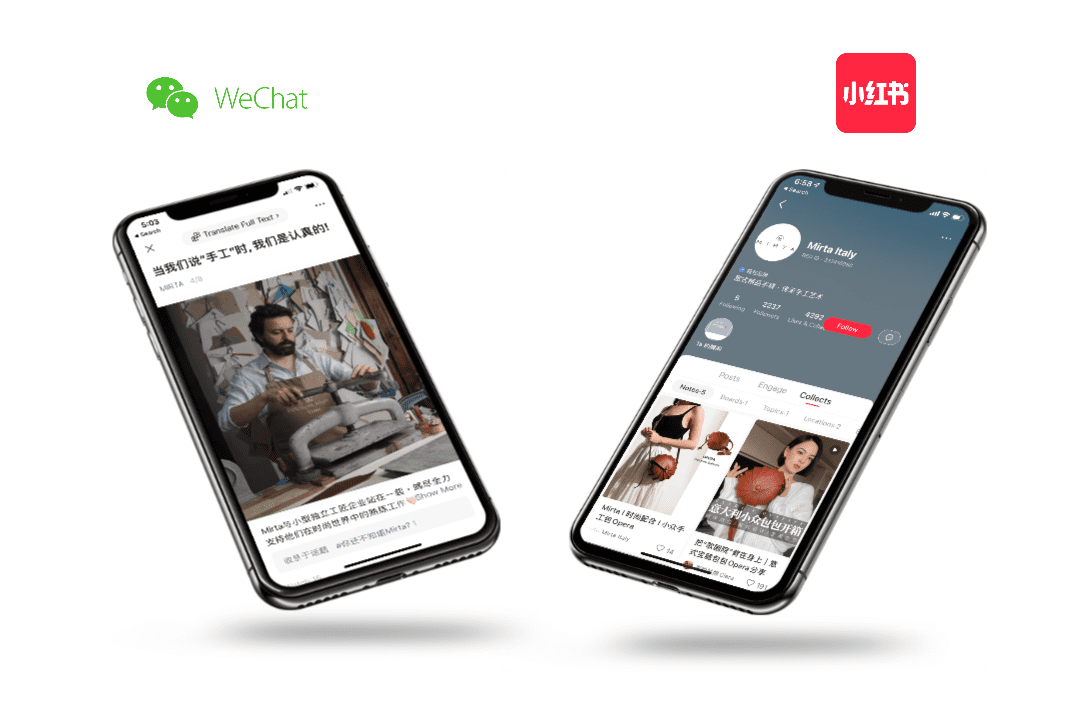 Note, there are different requirements for different marketing channels, so reach out to get connected with our local partners to better understand eligibility.
Need help to Go-to-Market in China?
Contact Chinafy Marketing Support to enquire more.
Have a Shopify Plus website & want to grow in China?
Test your site in China with our real-time visual speed test
Get in touch to see how we can help you better reach 800 million internet users in China.