Your site is beautiful, you publish content regularly, you follow all the SEO 101 basics and yet traffic and retention don't seem to pick up. Why is this? Well, maybe your site is just too darn slow. Not just in China, slow sites plague the global internet. How once humanity was in awe of being able to view content from afar over the global world wide web, today, they they simply flick to the next article in frustration if their site doesn't load within a few seconds.

Search engines like Google and Baidu have openly stated their preference for fast-performing sites. You know who else loves fast-performing sites? I do. You do. We all do, and that includes your customers. Slow performing sites lead users to visit less, bounce more, buy less, and maybe even, never return.
According to research released by Google in 2018, 53% of users leave a site that takes 3 seconds or more to load. To put that into perspective, say you had 100,000 visitors to your site - if your site slowed to 4 seconds, you would lose 50,000 visitors! Imagine the type of damage a 10-second delay could have!

To compound that, an Akamai survey indicated that 79% of users say that poor web performance may cause them to never return to a site again. Users are unforgiving, making first impressions critical to sustaining their attention.

Time and time again, fast-loading sites are correlated with higher online purchases. To put it simply, users click on more pages and spend more time overall on websites that are fast-performing. Without users spending more time on your site and visiting more pages, you don't even stand a chance of having them buy your product. Akamai predicts that each 0.1-second delay in site loading time leads to a 7% decrease in conversion rates.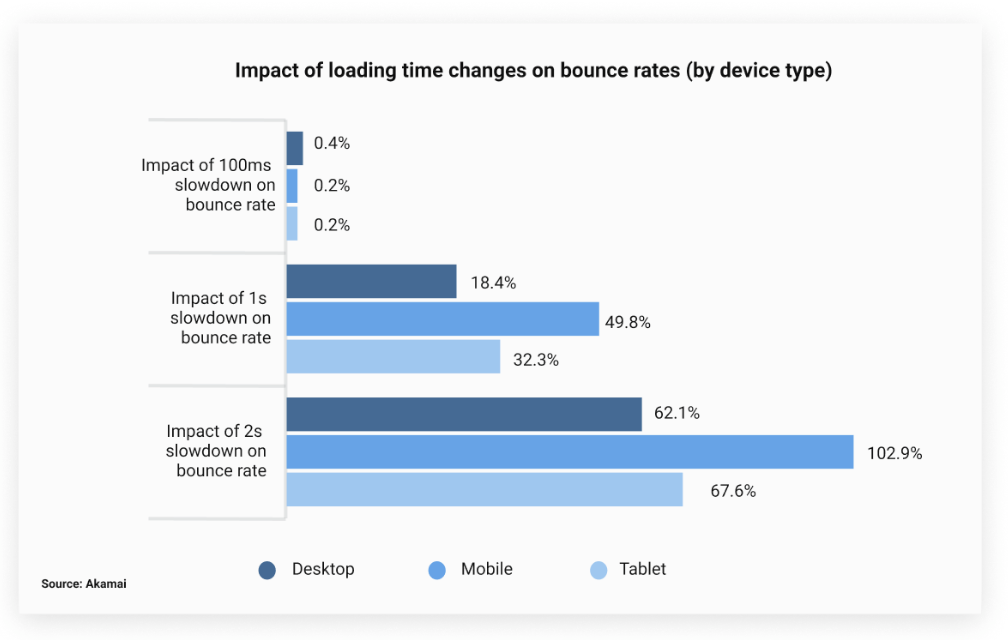 If you think this is just biased speculation, even the most successful companies attested to the need for speed a decade ago. Amazon claimed that their annual losses could rack up to $1.6 BN annually if their site slowed by merely 1 second. If users wouldn't even wait 1 second for Amazon's site ten years ago, how would they respond to your delays, today?

When users have bad experiences, they don't just keep it to themselves, those around them find out too. In an e-commerce environment driven by word-of-mouth or discounted referrals, poor performing sites become like office-spreading colds we all so hate: invisible but highly potent.
Though unlike your annual sick leave, slow-performing sites are easily diagnosable and treatable with the right steps.
Where Do You Start?

Diagnosing a slow-performing site starts with a speed test. Speed tests provide a quick window into any lurking issues that might be causing slow loading times. Use our free speed test to see how your site performs across 18 locations across the world.

Accelerating websites may seem to be a convoluted practice to many, though there are simple ways in which one can act upon issues once they are diagnosed.
Speed-related issues can be split into offsite and onsite issues:
1. Off-site issues

A major off-site issue that plagues most sites is server requests due to high traffic. Using a Content Delivery Network (CDN) helps to cache (i.e. save a version of) your site on a global network of servers meaning that when someone requests files from your site, that site is routed from the nearest server (could be in the same city). Research by Venture Harbour, a digital innovation studio indicated that using a CDN could decrease loading times by anywhere from 20-51%. In China, the gains can be even greater, however, performance there depends on a number of other issues as well.

2. On-site issues

According to HTTP Archive, up to 60% of a site's loading time is used to download different resources of the page, such as images, stylesheets, and scripts. Various tools can be used to reduce sizes as well as request times of such resources such as image compressors and improvements in Javascript and CSS files.

Resource loading times can be further lengthened if such resources are deemed incompatible by the country that the site is being loaded from. To businesses that want to establish or expand their presence in China, this means understanding China's unique internet environment. Content from western platforms such as Facebook, Twitter, Google, and Youtube are blocked in China - not only does this make pages slow, actual features like image carousels, Twitter embeds, and videos are missing from the page.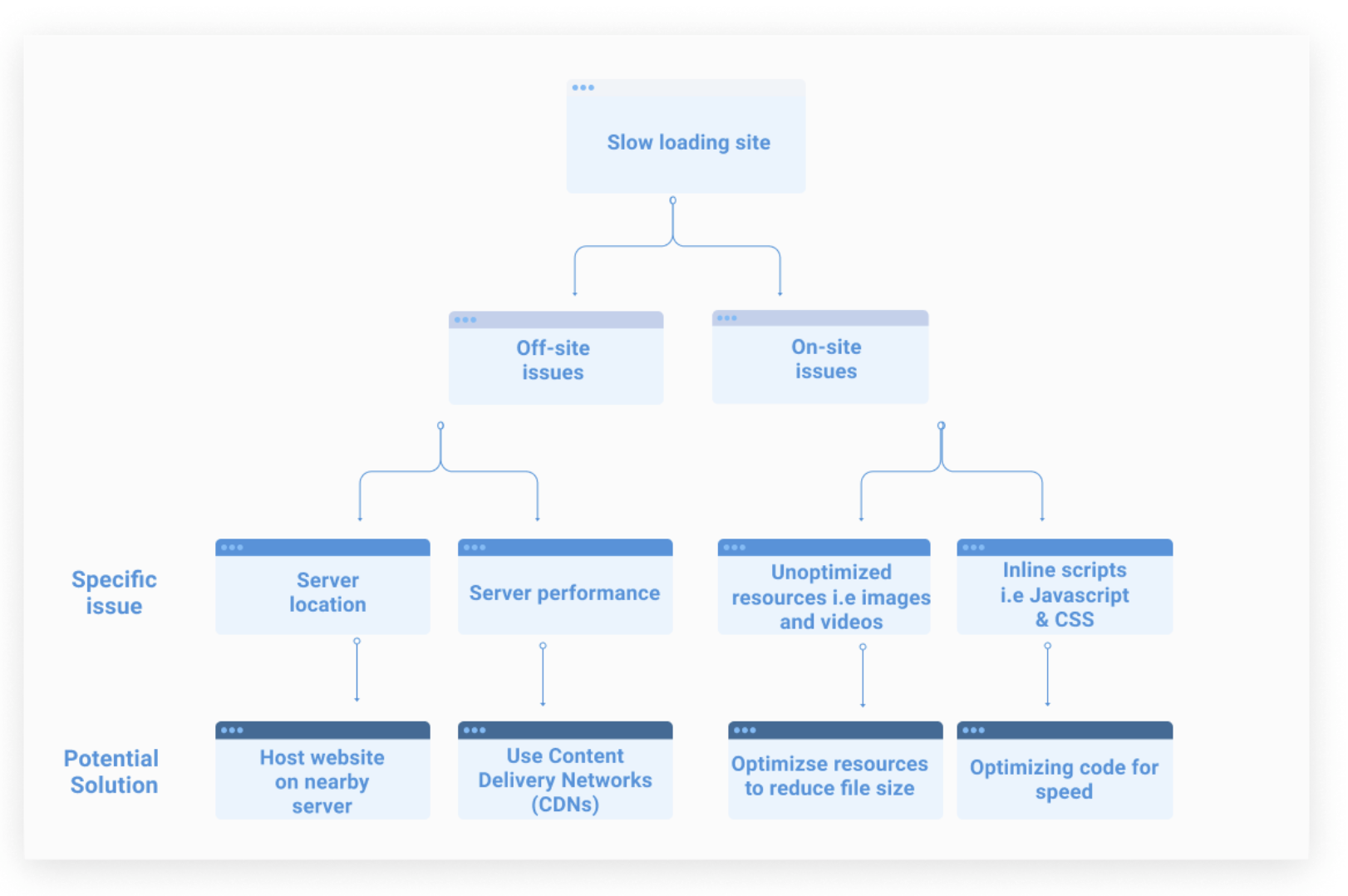 Turn to Chinafy to automate the fixing process

If all this sounds overly complex, rest assured, it doesn't require a coding boot camp to fix your website's problems. When you bolt-on Chinafy, you have the option of optimizing not just China content delivery, but your Global content delivery as well via our CDNs. In fact, we've built a simple and beautiful web management platform that allows you to quickly detect and fix any points of incompatibility that in turn can speed your website up by up to 4.1x. Our platform automatically scans for performance and incompatibility issues and recommends smart actions which you can instantly apply to Chinafy your site.

If you are still yet to be convinced why speed is important to your site, see how Chinafy can directly impact your business's bottom line by trying our full suite of services for free.