What is Alipay and how does it work?
If you've ever traveled to China or interacted with a Chinese customer, you're likely familiar with the name Alipay. It is to date -
The leading online payments platform in China, with over 55% market share as of June 2020.
A "super-app" that offers a variety of payment solutions as an eWallet provider. If you're a first-time user - don't worry, its functionality and role in the ecosystem can be a little confusing at first.
Simultaneously a digital wallet for users, a payment processor for credit cards and other e-wallets globally, a marketplace where users can make purchases (e.g. movie tickets), pay utilities, a mobile app, and more. For the context of this conversation, however, we'll be discussing it as a payment processing tool and how it applies to merchants looking to support Chinese customers.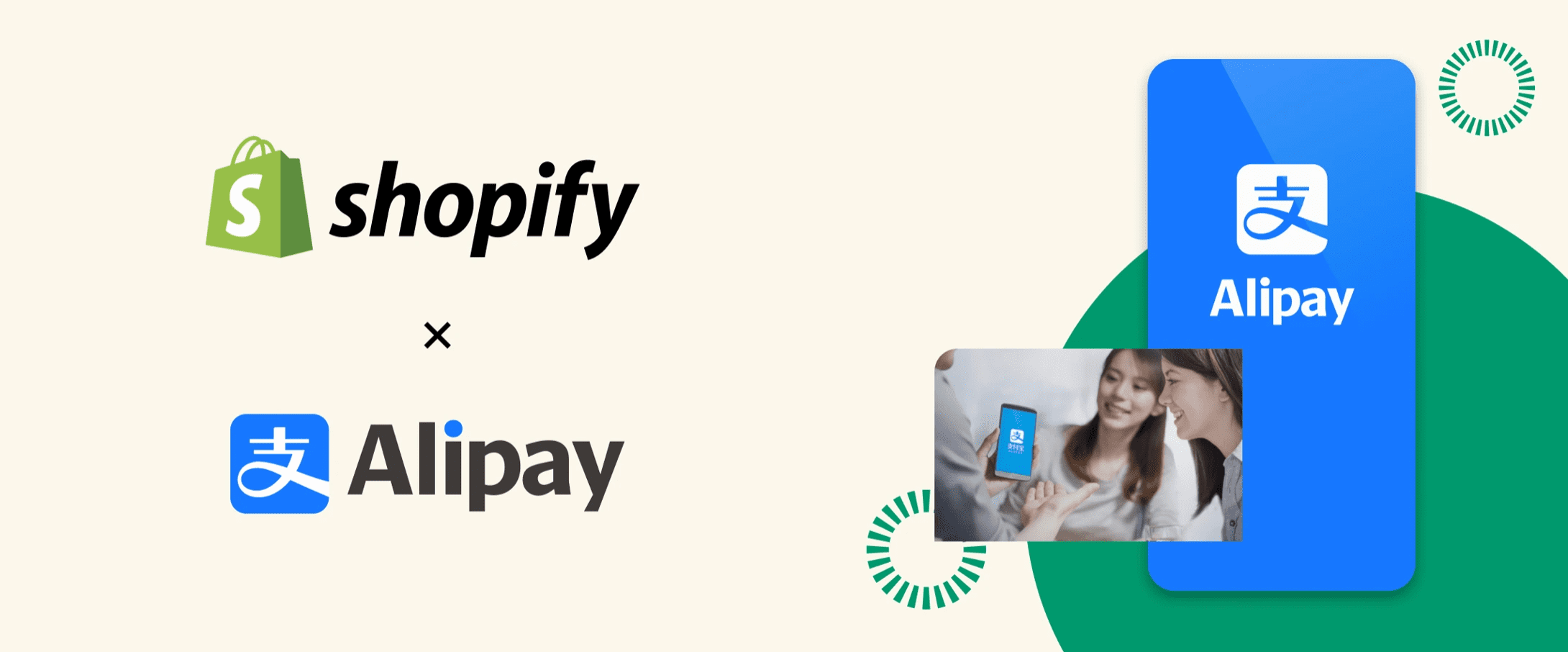 How do Shopify and Alipay work together?
Shopify is a commerce platform that's designed to help "anyone set-up an online store and sell their products".
Naturally, Shopify would have a vested interest in growing that ecosystem to better support their merchants and the respective customers of those stores to make more purchases.
What is the Alipay integration on Shopify and how does it work?
As of November 2020, getting started with Alipay for Shopify merchants got a whole lot easier when Shopify added Alipay's integrated plugin to their App Store.
Payment providers differ from market to market. The idea behind localized payment providers is that customers no matter where they're from can -
1. pay in their local currency and...
2. Use their preferred payment method.
And...you guessed it. For the majority of Chinese customers, this means paying in CNY via Alipay.
By supporting Alipay in their stores, merchants are indicating to the customer that they understand their needs and preference to create an overall, more attractive, user-centric interface and experience.
Have you added Alipay to your Shopify store yet? You can read the step-by-step introduction on how to set up Alipay on your Shopify store here.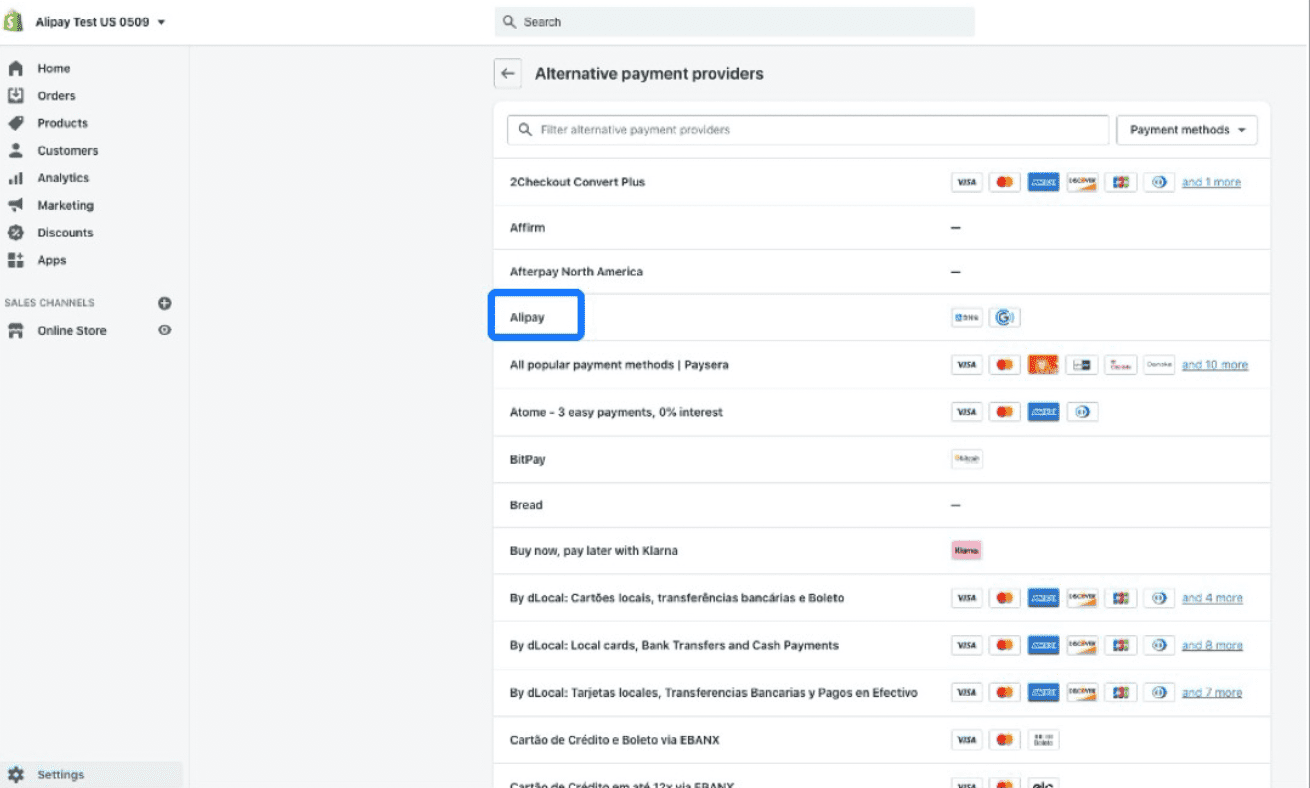 What wallets can Shopify merchants access via Alipay besides China CNY?
In that same line of thought, since partnering with Shopify in November last year, Alipay has been working on expanding their product to support more of Asia's e-wallets so that merchants can cater to customers and their varying preferences by market.
As of this April, Shopify global merchants can easily access more of Asia's leading e-wallets, including AlipayHK (Hong Kong S.A.R.), GCash (the Philippines), KaKaoPay (South Korea), and Touch 'n Go (Malaysia) and also conduct cost-effective digital marketing campaigns across regions.
How does Chinafy work with Shopify and Alipay?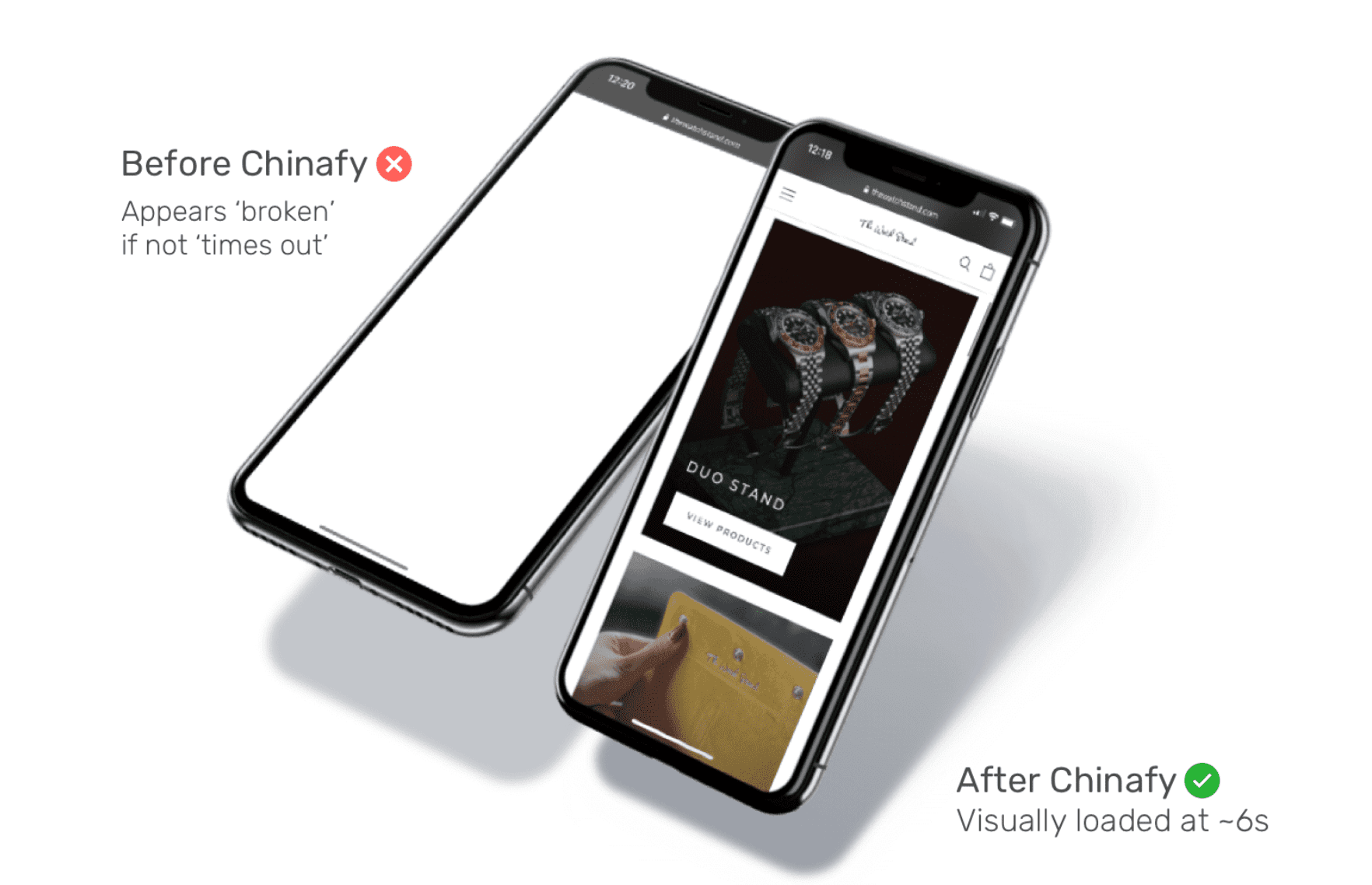 Shopify sites don't work off the shelf in China, facing speed and compatibility issues. Merchants that are looking to support their China customers as well as they do their customers globally, use Chinafy to resolve those issues to deliver a faster, more performative e-commerce store in China.
As part of that process to create a more user-friendly experience for visitors in China, Chinafy works with Alipay to collectively help Shopify merchants get set up on Alipay once their site has been optimized with Chinafy. This is so that it doesn't just load fast, and fully in China but empowers Chinese customers to pay the way they would prefer to.
We call this a win, win, win scenario :)
Chinafy is a partner of Alipay. Get in touch with Chinafy to learn more.