Elliott Yang
Marketing & Growth Analyst
Baidu dominates as the China's largest search engine with a market share of 79.49% (2021)1. Getting indexed on Baidu is synonymous with that on Google – except, if you don't read Chinese, much harder.
Here we list out three ways to index your site on Baidu:
Manually submit your homepage (easiest, but takes more time)
Bulk submit all your URLs via Baidu API Endpoint (fastest, but requires developers' inputs)
Bulk submit your sitemap to Baidu


Before you action: Log in to your Baidu Webmaster Account and verify your domain on Baidu.
1. Manually submit your homepage
Step 1: Go to this link to go to Quick Collection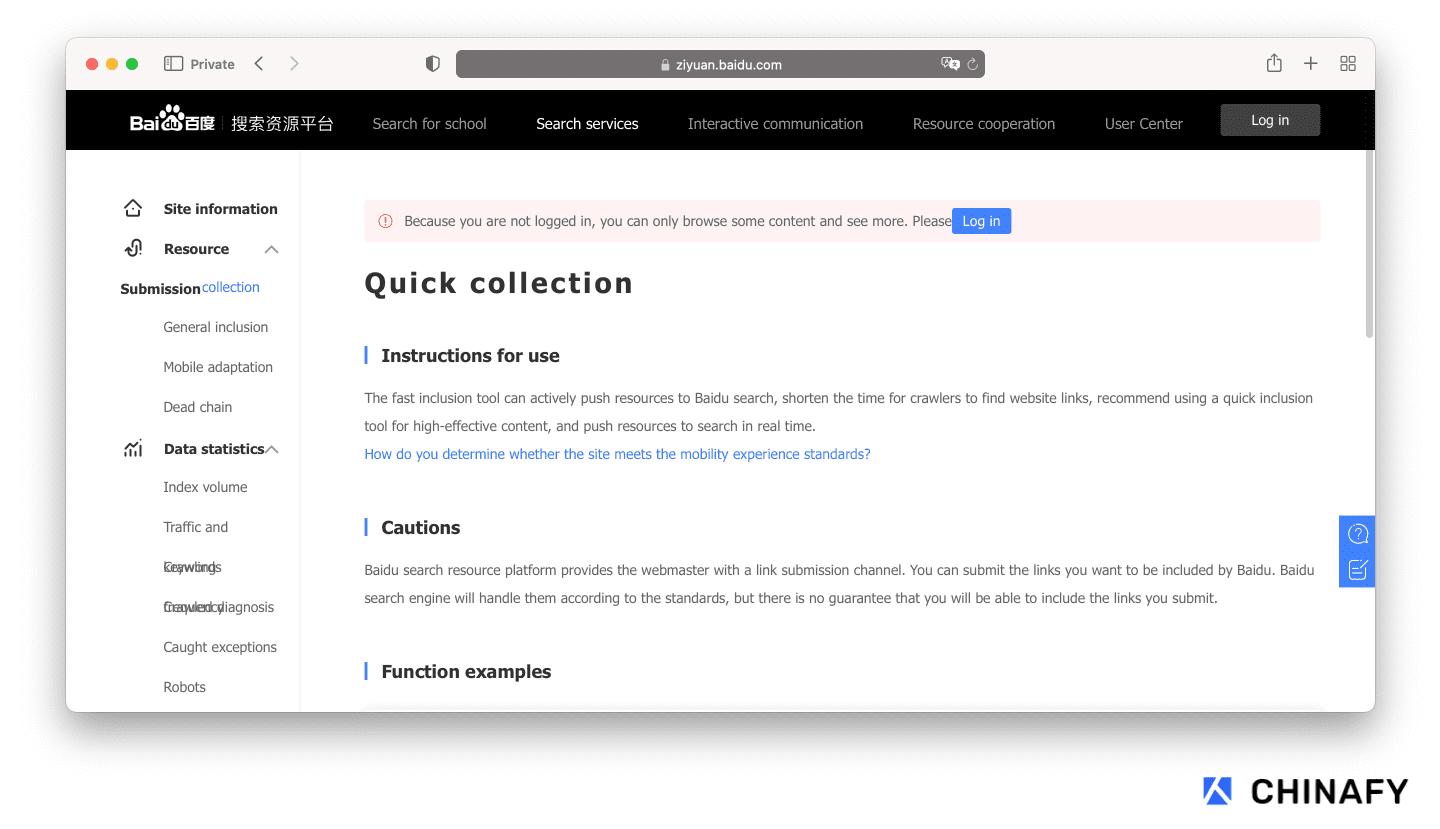 Step 2: Enter your URL (homepage only)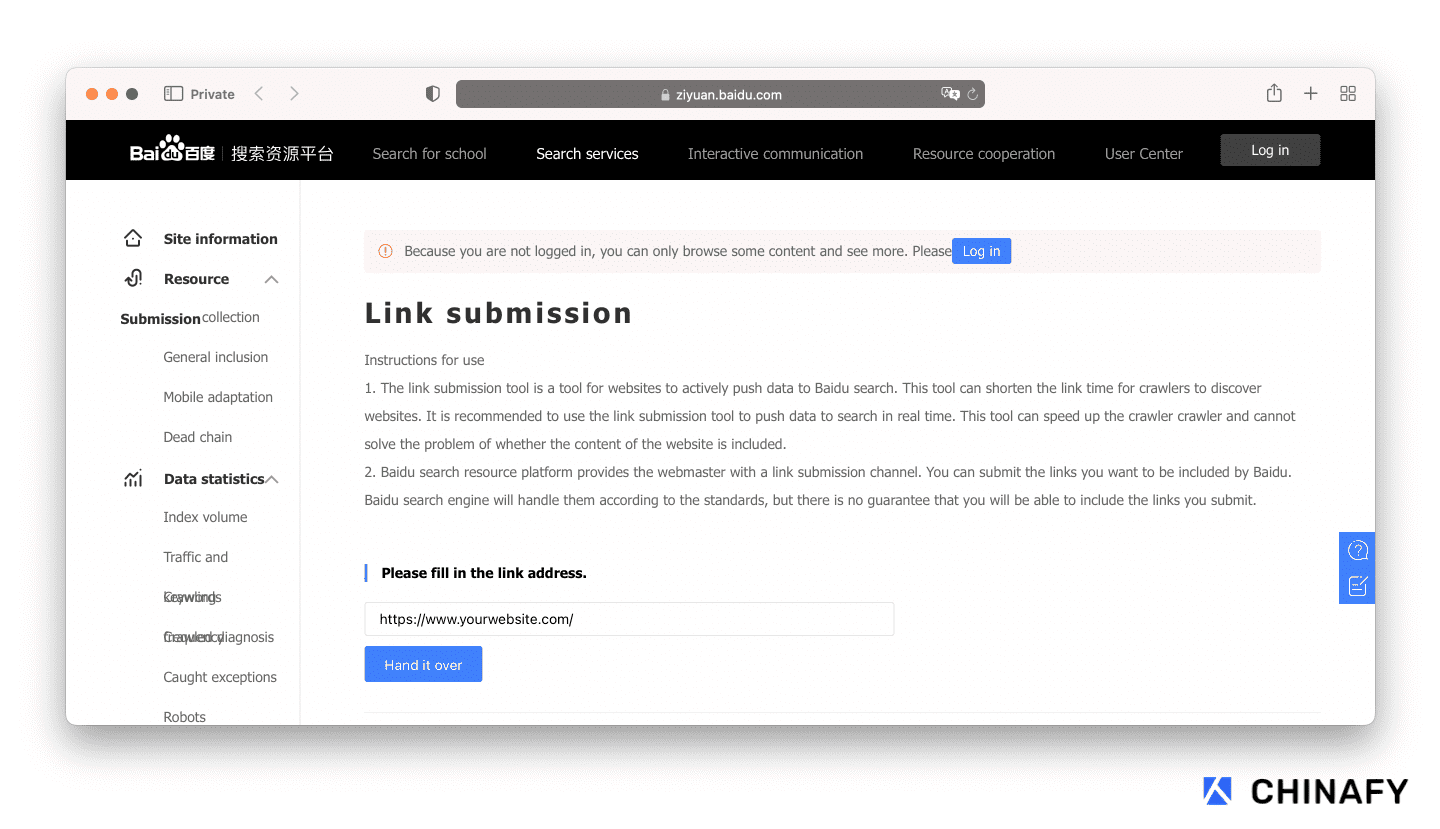 Recommended for marketers who may not have access to Baidu API or sitemaps.
2. Bulk submit all your URLs via Baidu API
Step 1: Go to General Inclusion > Resource Submission > API Push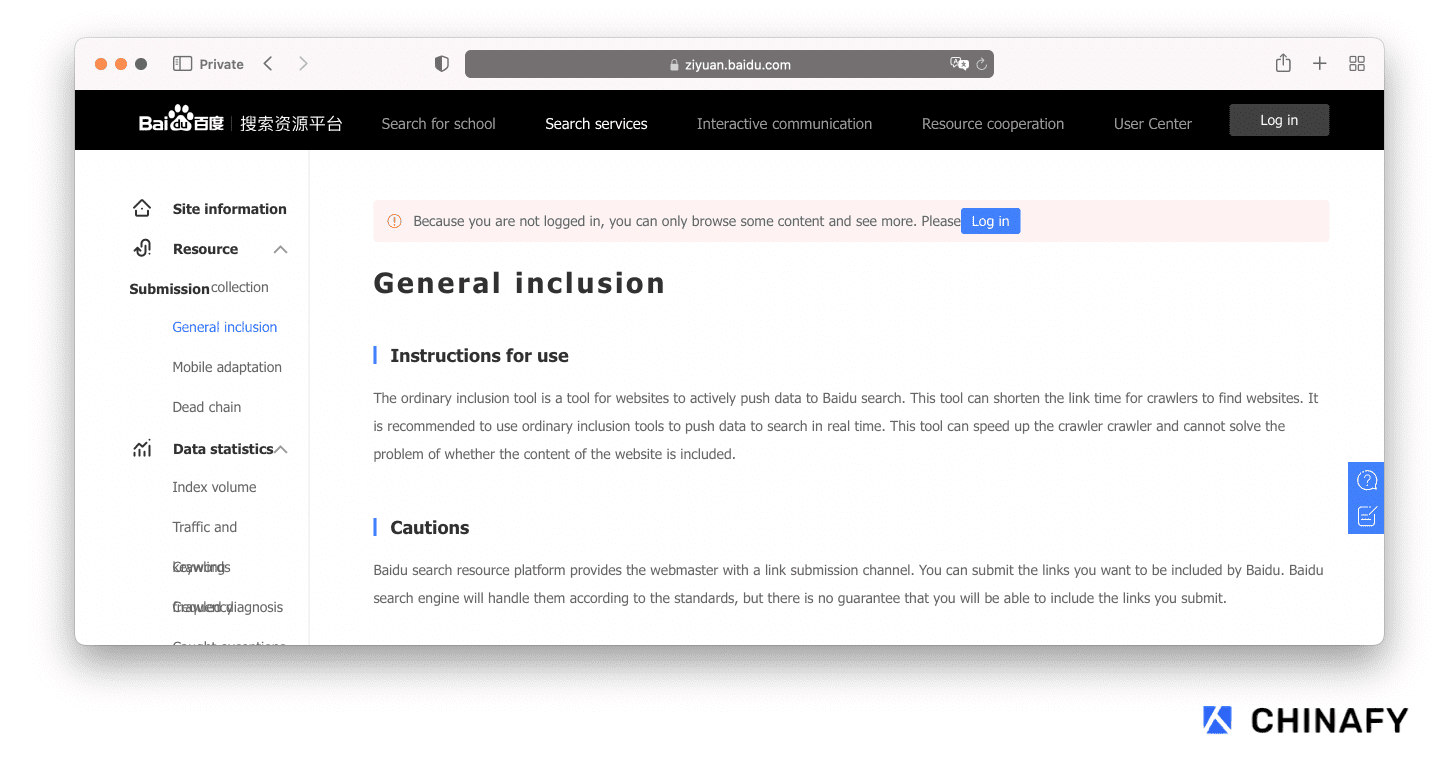 Step 2: Retrieve your Baidu Submission API Endpoint
Step 3: Submit a push via a curl, python or php.
Scroll down and you'll see a few templates to perform an API push using curl, PHP, and Ruby.

Recommended for immediate, bulk discovery of new URLs for those who have working knowledge of API push.
3. Submit your sitemap file to Baidu
Step 1: Go to General Inclusion > Resource Submission > Sitemap

Step 2: Click Submit to upload your sitemap.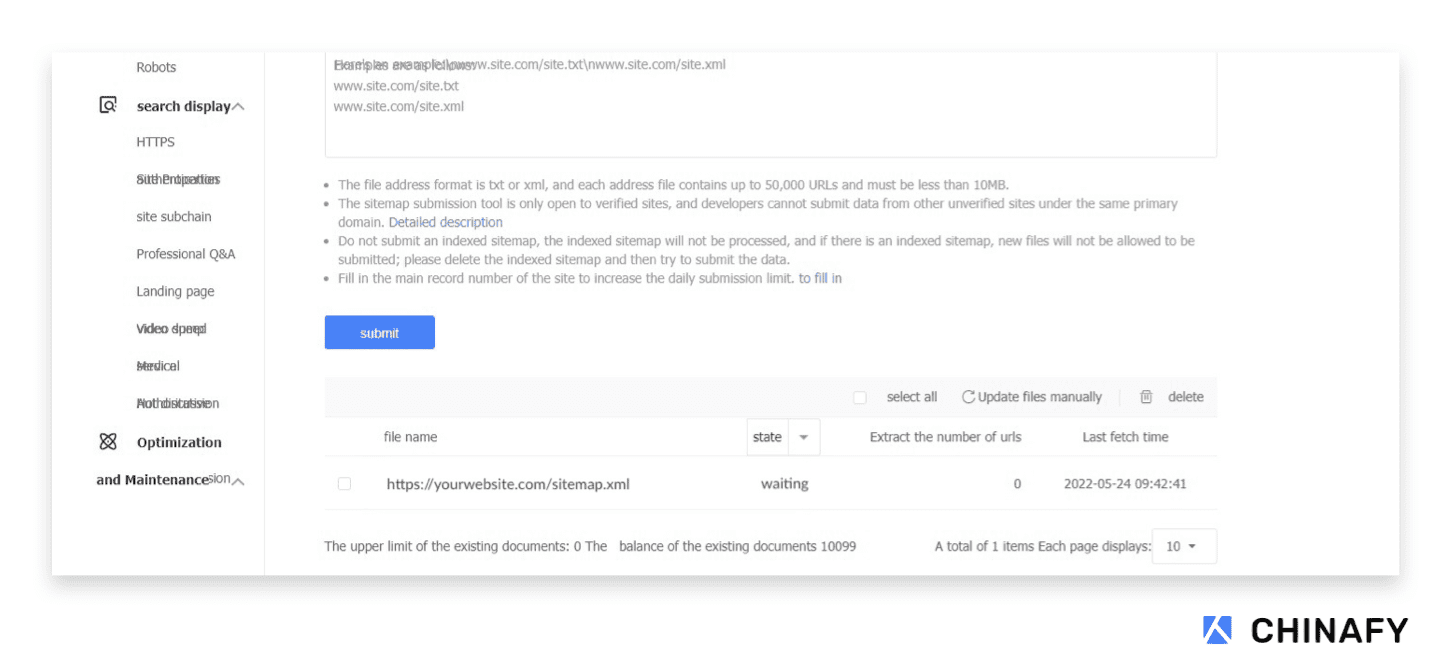 Keep your site readily crawl-able with a sitemap and a robots.txt as per best practices, under your primary domain name, for example -
Robots.txt: www.yourwebsite.com/robots.txt
Sitemap: www.yourwebsite.com/sitemap.xml
This will provide you the best possible chance that your site will be indexed and read properly by the Baidu's crawling engine - Baidu spider.

Recommended for regular discovery of updated URLs on Baidu.
But that's not it –
Getting indexed on Baidu – especially for newly-published websites – is not an immediate process. On average, it takes ~1-3 months for Baidu to index first-time URLs since the date of URL submission.
Not to mention, URLs that get indexed are based on the quality of your site as determined by the Baidu Spider. High-quality pages are namely ones that are high-performance, relevant and fully interactive (on mobiles).
Baidu even says this officially...
Content above the fold should be loaded
in <1 seconds (to be considered Baidu-friendly).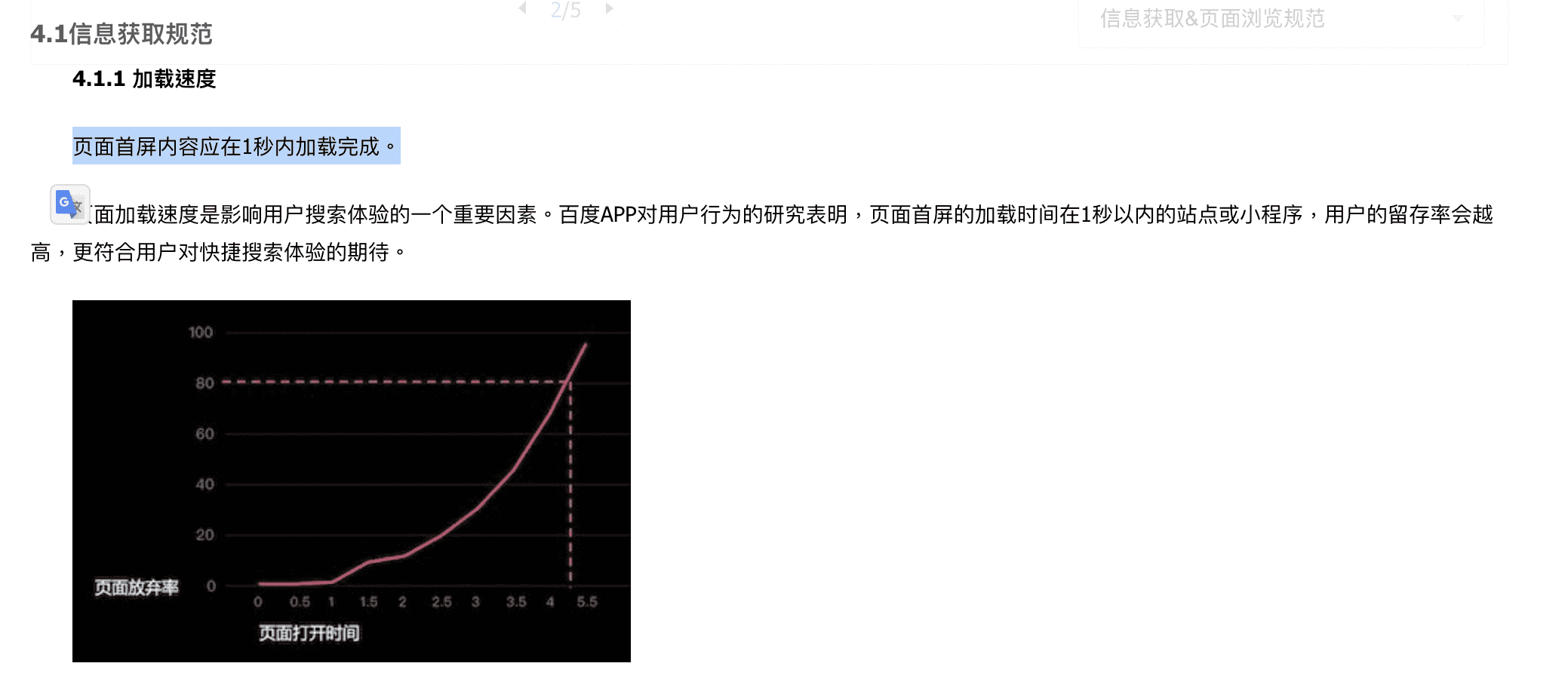 This means even if you do everything right in the above, only a few or possibly no URLs get indexed on Baidu.

Our suggestion? Make your website fast and in China.
Do you have a slow website in China?
Test it on Chinafy Visual Speed Test

Don't get left behind.
Optimize your website for the world's fastest-growing consumer market. Start today, cancel anytime.