TL;DR Squarespace websites don't work off-the-shelf in China. Some quick stats -

- Squarespace websites easily take 30s+ to load in China
- It's common to have missing resources like YouTube, Vimeo videos, or images
- Images on Squarespace websites are 9x slower in China
- Font files are also almost 19x slower in China
Here's some good news: Chinafy makes Squarespace websites much faster within hours – with no coding required.
How does that work?
The entire process - from sign-up to launch - takes just under 2 hours on average, with little to no technical work required on your front.
See how we've optimized a Squarespace website from start to finish below.
Step 1: Create your Chinafy account with the URL to your Squarespace website via Chinafy for Squarespace sign-up page.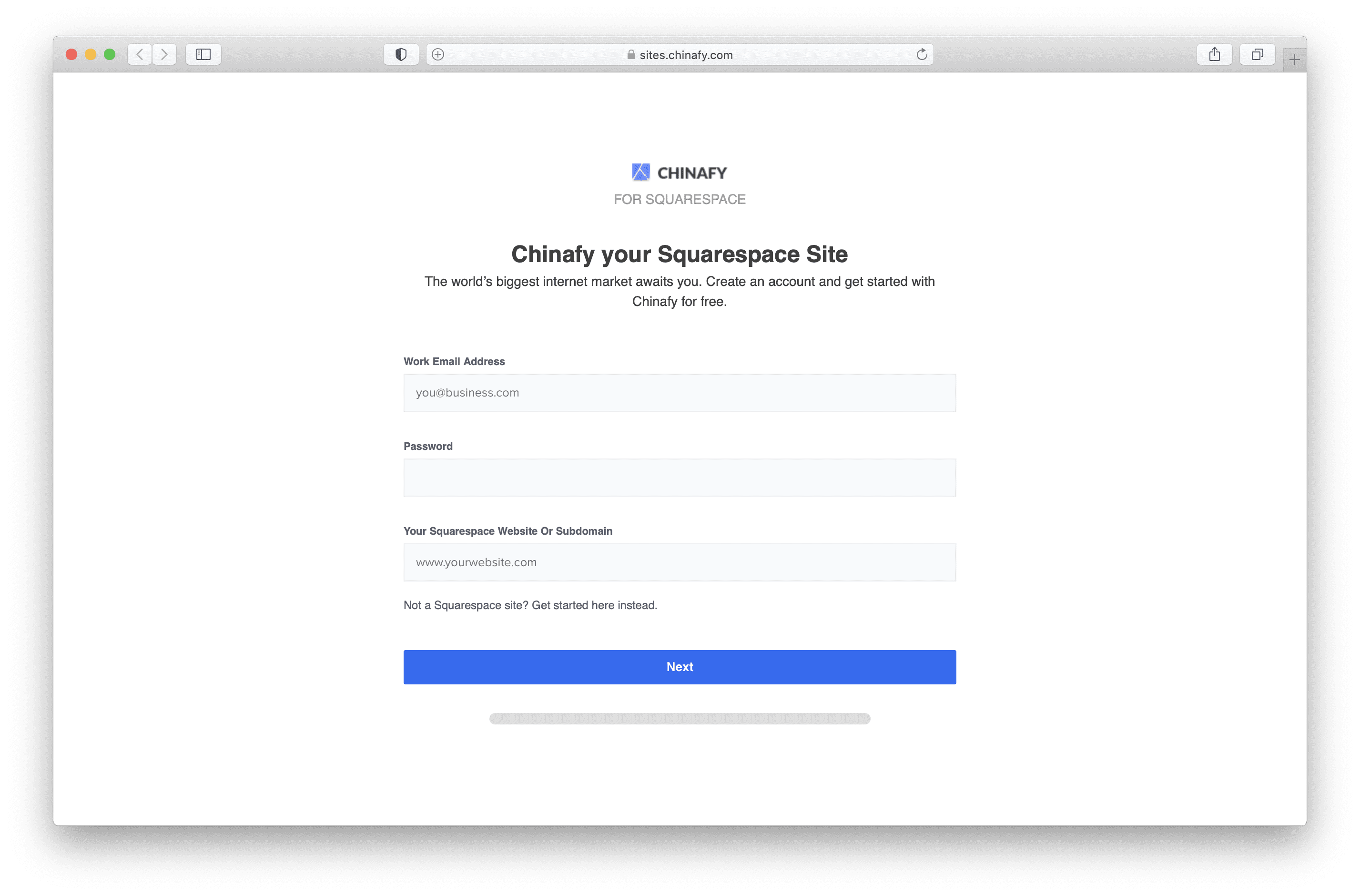 Step 2: Sit back - let Chinafy scan your website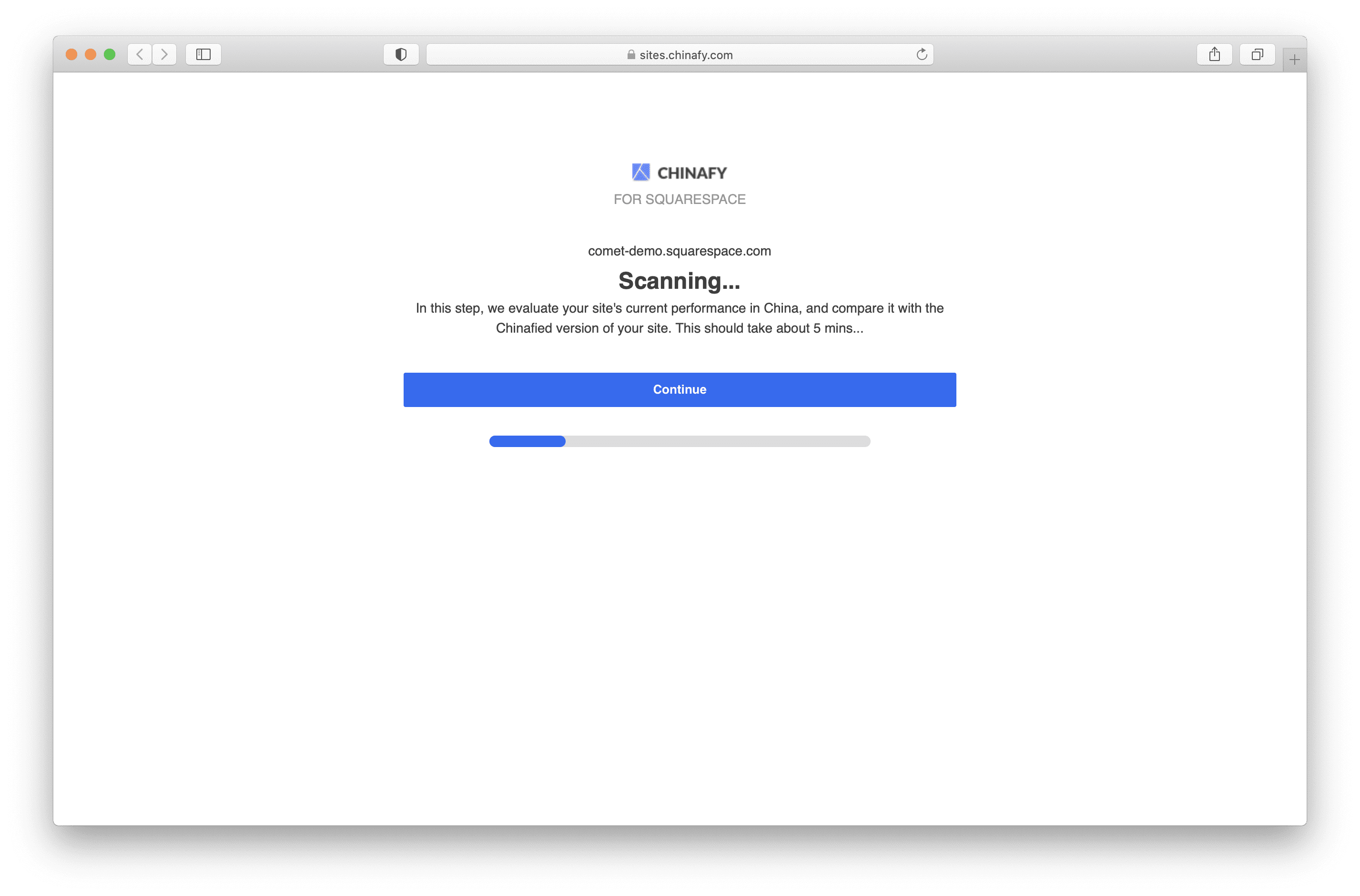 (Feel free to grab a quick coffee, this takes about ~5 minutes, depending on how large your site is...)
This stage when our Chinafy platform -
i) generates a Chinafy-version of your site
ii) scans and identifies the resources on your page
iii) Applies best-practice, intelligent rule-based optimizations across your resources. This may include replacing videos hosted on blocked players like Youtube or Vimeo, rehosting assets loading from slow networks and so forth.
More on How Chinafy Works.
Step 3: See the Chinafy magic unfold, literally :)
This is a side-by-side comparison of how your site loads before Chinafy, and after - using a Chinafy preview link that loads directly from various locations in China.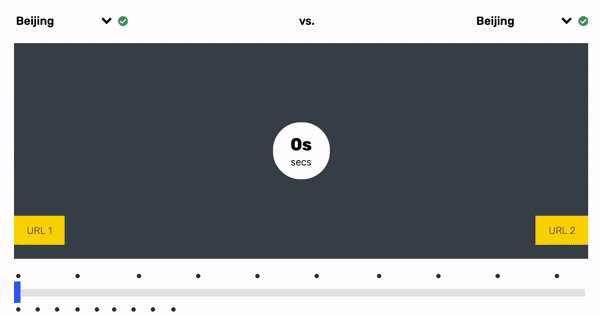 Step 4: Subscribe to Chinafy to "Go Live" with the Chinafy version of your page.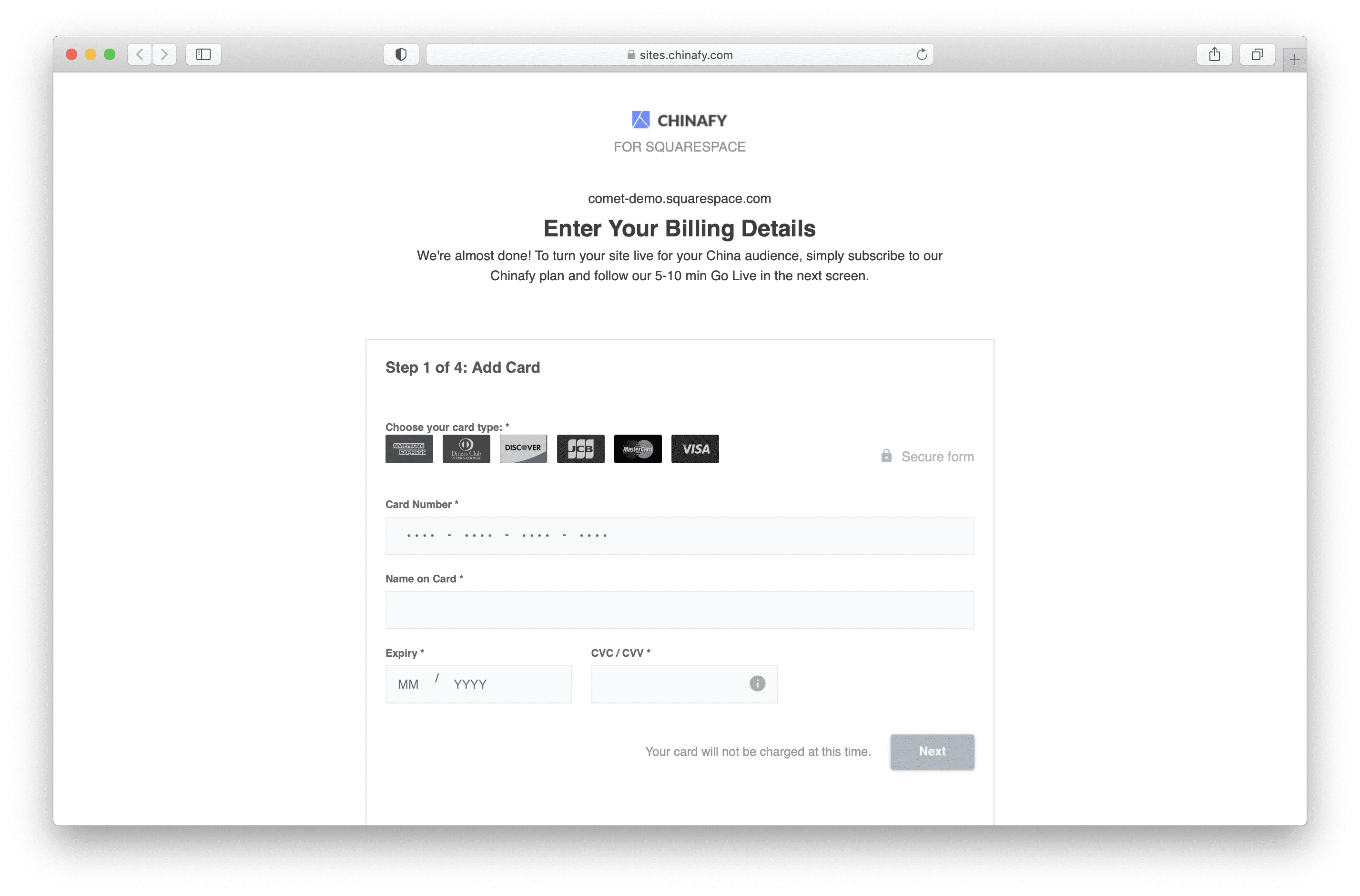 Step 5: Launch the Chinafy version of your site for China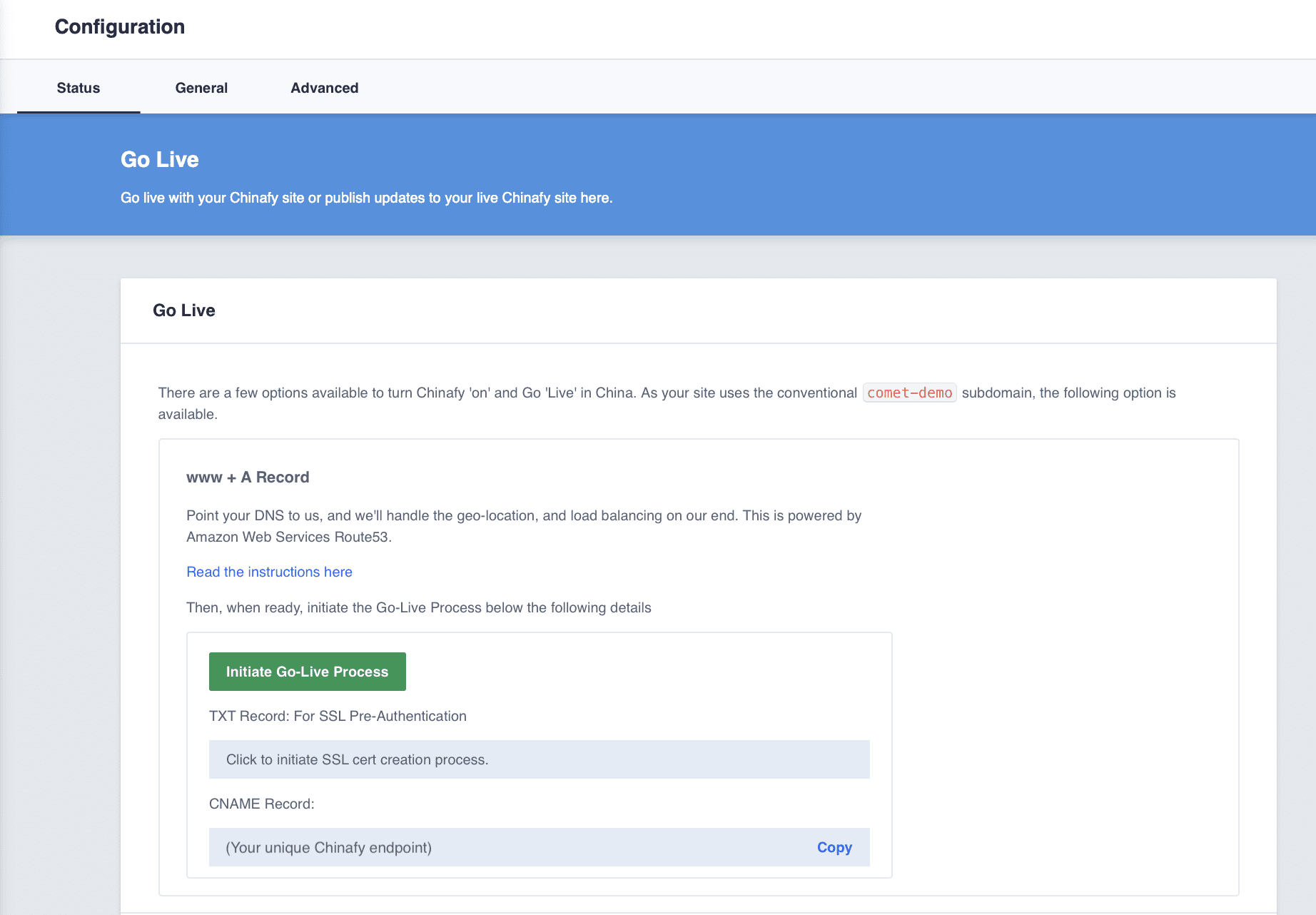 You may access instructions from our Dashboard to update your DNS (e.g. Squarespace/GoDaddy). The process shouldn't take more than 15 minutes.
We have a step-by-step guide for you if you'd like a little more hand-holding :)
Note: What results from this is that China-based traffic to your website gets redirected to the China-optimized version of your Squarespace website (created by Chinafy), while global traffic will still go to yours.
So, why do Squarespace websites don't work in China?
i) Code-based incompatibilities
Squarespace websites, like other websites, are built with hundreds of resources. They're made up of third-party resources that are either blocked (e.g. Google APIs, Twitter, Facebook, etc.) or are delivered from slow networks (like static.squarespace.com).
When a resource is blocked, takes a long time to load from a website, the web browser will keep trying before moving onto the next resource.
Does your website work in China? Here's a guide to test your Squarespace website in China in under 10 minutes.

ii) Infrastructural issues
Key infrastructure components include Squarespace's servers based in the U.S. and its CDN Provider Fastly are not designed for China.
Final thoughts
Squarespace is a friendly, template-based website builder that makes beautiful websites. But, like most websites in China - built on Squarespace or otherwise - create websites that encounter speed and deliverability issues when loading in China.
Chinafy's solution is the world's first plug & play optimization solution for Squarespace sites.
So, make your website load fast and fully in China.
Want to try it out with yours? Just click 'Get Started'!