If you don't know this already, this might come as a shocker: Most hotel websites don't work in China like they do elsewhere.

Some hotel industry statistics…
1. Most hotel websites take an average of 25s and upwards to load in China
2. 35% of resources such as images and videos are missing in China
So, what are the impacts of a slow hotel website in China? Or the better question - What can be done about them?
Takeaway 1:

Hotels don't have to (solely) rely on OTAs

While OTAs certainly help diversify booking channels, there is much to be done to maximize direct booking opportunities.

Currently hotels are paying about 3% to 15% commision to OTAs per booking. In dollar terms, that works out to be US$350,400 annually for a 200-room hotel with 20% bookings from China. See a rough calculation below: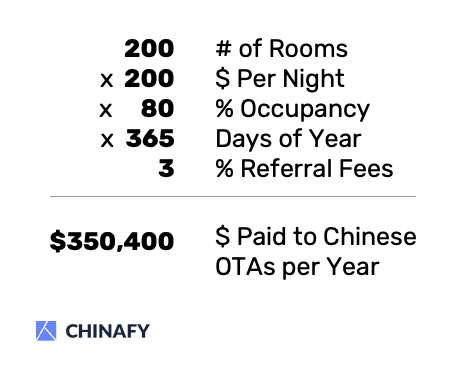 While one could argue that paying OTAs is a must, it's important to take into account the key assumptions that many Chinese travelers who cannot book directly on your website, and as a result resort to booking with Chinese OTAs like Ctrip and Fliggy.
Let's try the checkout process on Conrad Hotels by Hilton.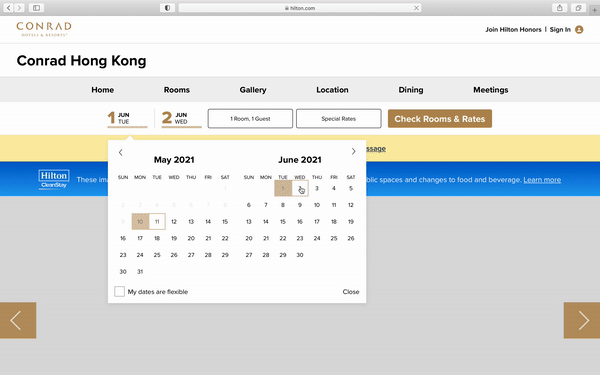 With this in mind, it's possible that a sizable portion of commissions paid to OTA could have been easily kept, and better yet, potentially directed back at other initiatives such as marketing campaigns with long-term gain.
All that's needed to diversity those direct booking channels, is to optimize your hotel website for China. More on how below.
Just how much better can offshore hotel websites become?
Take a look at Swire Hotels which has used Chinafy to achieve an 8.2x acceleration in China.
Takeaway 2: Slow website = Inability to effectively run marketing campaigns
In an ideal world, hotel groups run a healthy marketing mix across multiple channels with efforts across awareness-building, such as via platforms like Weibo, to building strong search intent and engagement on channels like Baidu.
Successful marketing initiatives drive visitors to the website, where they pay for a stay and then exit happily.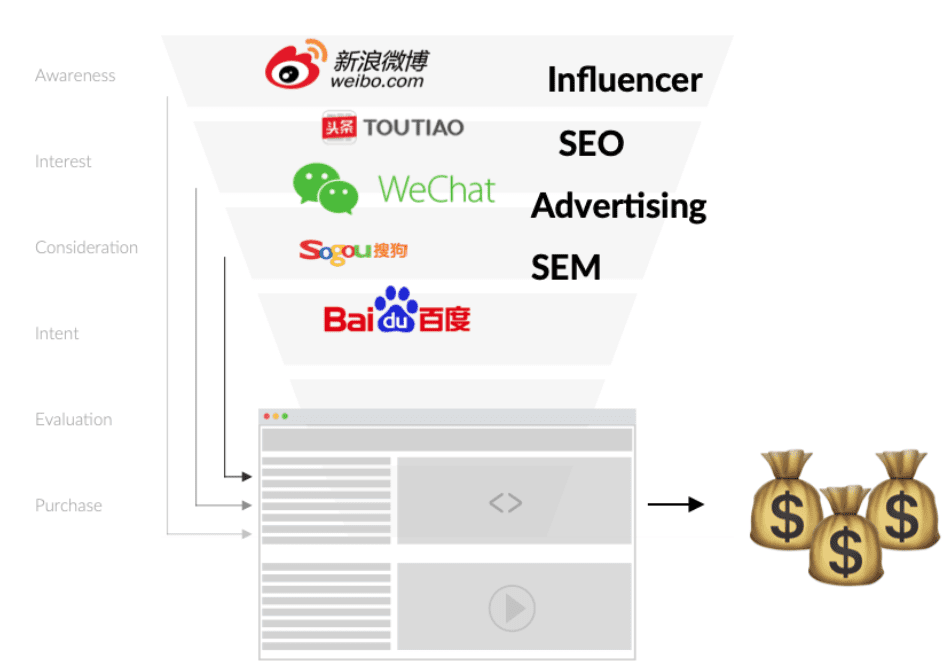 In reality, however, hotel websites hosted offshore can pour as much money into marketing – and still don't always see a significant improvement in conversion rate in China.
Why? Their websites don't work in China.
Take Disneyland Hotel in Hong Kong as an example.
Disneyland's website currently ranks as the top one search result on Baidu with related keywords.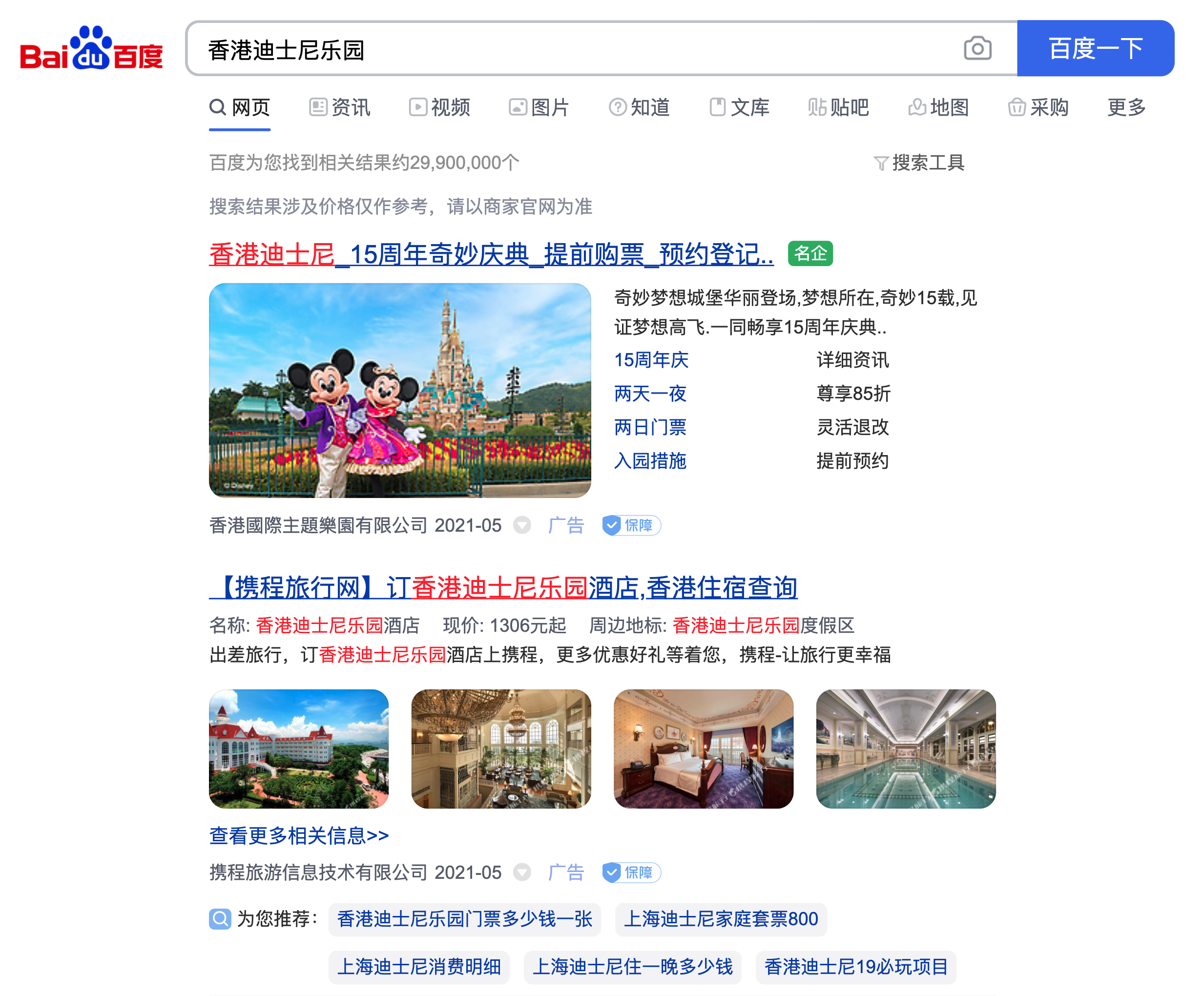 However, friction starts building when visitors click on it. See a side-by-side comparison loaded in Singapore (left) vs China (right):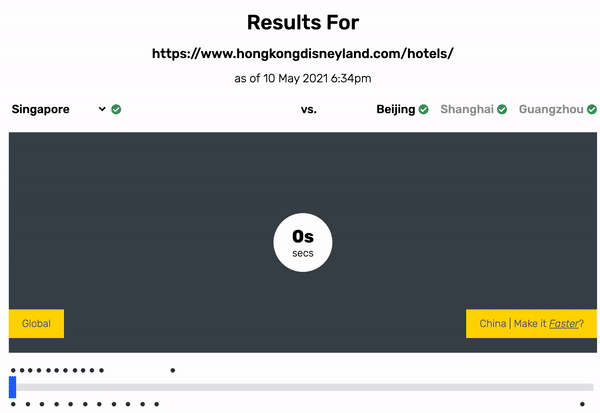 Expecting travel bubbles with China soon? Here's how hotels should prepare for travel bubbles in 2021.


That brings us to...
Part 2: Solutions to Website Incompatibilities in China
Solution 1: CDNs - You think these work, but they don't
Other than accelerating websites in China, CDNs don't address resource incompatibilities.
The main reason sites don't work in China is due to resource incompatibilities found across their site. These include blocked resources like Instagram embeds, Facebook Like widgets, Google Maps, some of which are explicitly blocked in China, and other slow-to-deliver resources.
CDNs perform a variety of functions with the most traditional ones set up to accelerate the "delivery of content". In other words, CDNs make sites faster – but they don't "fix" broken sites.
| More in 'CDN vs Chinafy: Which One Do You Need?'
Solution 2: Onshore Hosting - It works, but takes months or years
Yes, you can host in China to help reduce latency – but is it easy?
Unfortunately, not always. To legally host in China, websites will need to be registered under China's Ministry of Industry and Information Technology to acquire an ICP (Internet Content Provider) certification.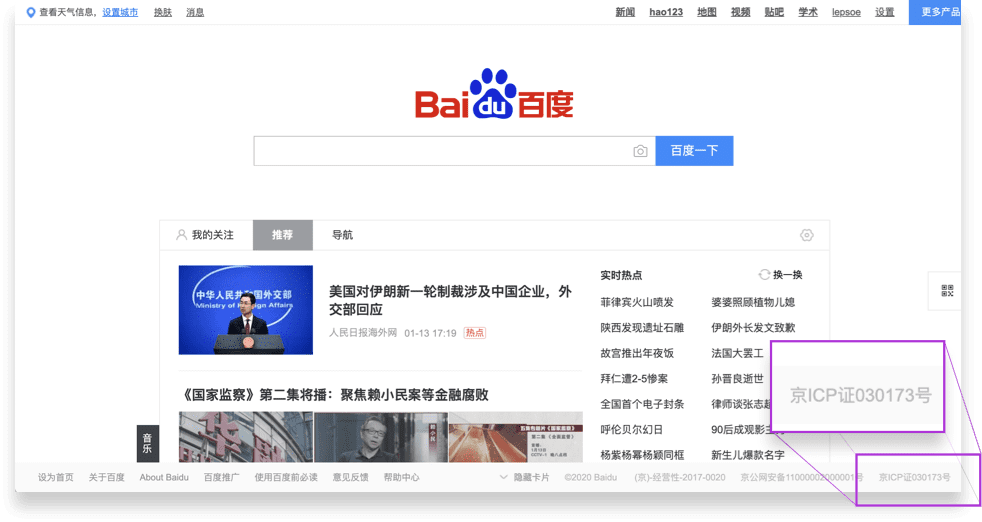 The process can take anywhere from 3 weeks minimum up to 6 months, requires building a new website from scratch, and a Mainland contact person, among other things…
More in 'What is an ICP License? Do I Need It? and How Do I Get It?'


Solution 3: Chinafy - It works, and takes less than two weeks
Chinafy works by re-engineering a China-friendly version of your website, combining its proprietary intelligent resource technology and best-in-class near China CDNs…
It's the only platform able to achieve virtually onshore performance, offshore.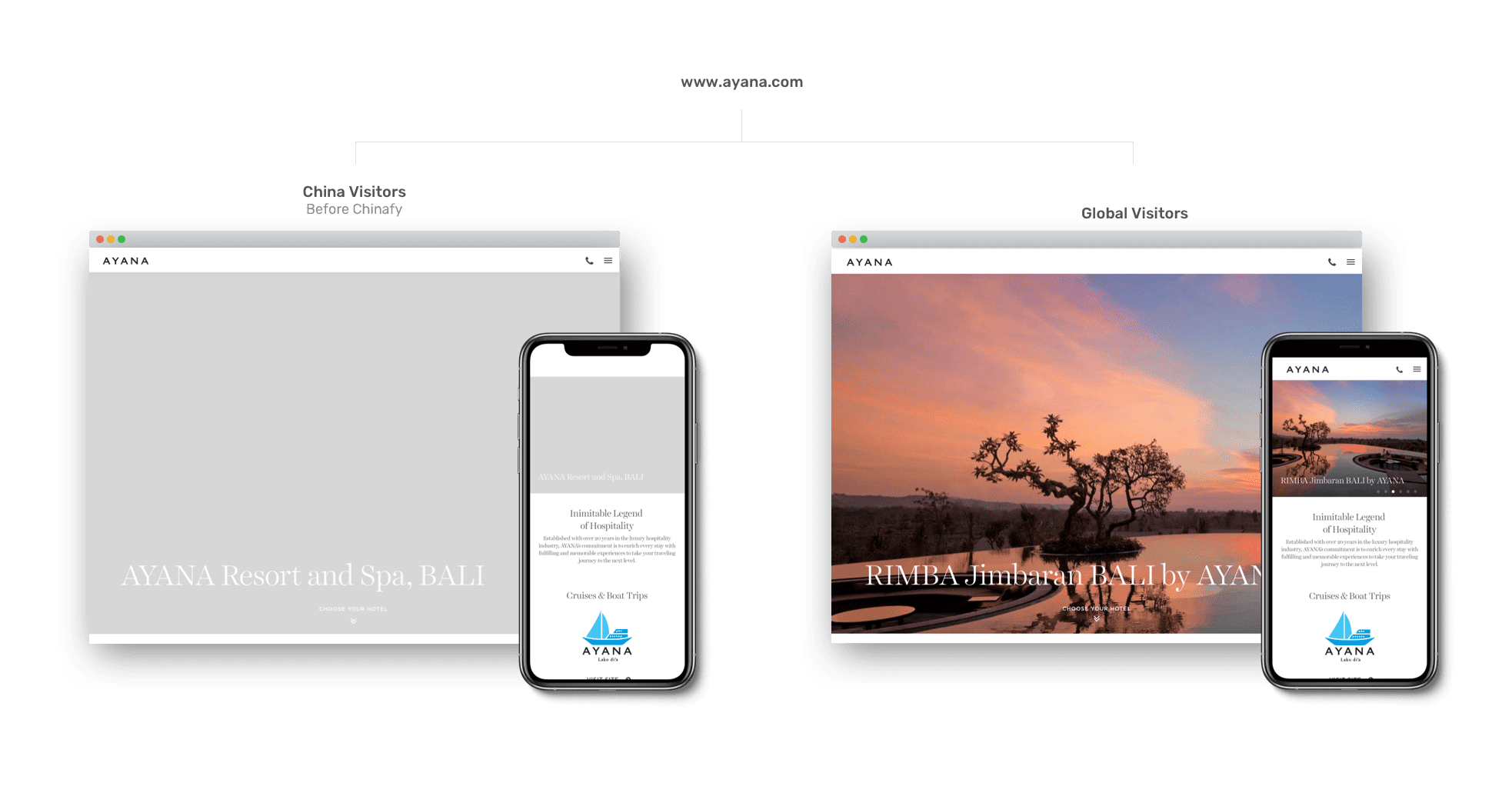 Want to see the Chinafy process in action? Read how Ayana is now 11.9x faster in China after Chinafy in this case study.


Wrapping up…
It's indisputable that a high-performance site is crucial to booking revenue in China. Want to find out how your website performs in China?
Ping us for a free test at info@chinafy.com :)